Home
›
Scope's online community
Employment and Support Allowance (ESA)
Mandatory reconsideration for Severe Disability Premium?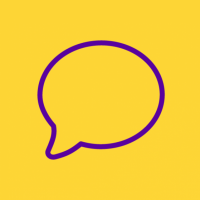 Pseudonym
Member
Posts: 9
Listener
Background: IR-ESA (Support) for 3ish years, PIP (daily living) for 2-3ish years. Living alone. Nobody claiming carer's benefits. Studying post-grad level - I've been transparent about this all along, writing in to update them. I had read that in my situation an ESA claim can continue while in receipt of PIP. There was no automatic addition of Severe Disability Premium (SDP) after the PIP award, even though the ESA department was aware of it - they wrote to me and made reference to the PIP, so there's no way they didn't know from the point the PIP was awarded. In January 2019 I tried applying for SDP, but had no response. (Phoning isn't usually a realistic option for me. I communicate by post if at all possible. I found an IS10 form online from someone else's FOI request. I printed, completed and posted it via signed for delivery, confirmed as received.) Since then it's taken me about 6 months to think about then finally contact them (by phone, with difficulty). In short, I was sent an IS10 form a few weeks ago, which I completed and returned.

Now: I've received (not one, but two, differently dated) ESA letters with the subject "a change in the Employment and Support Allowance Rate Payable". Except that there is no change to the rate. And the letter now states that the amount applies for another 3 months from now. Apart from the date, all details are identical.

Side issue: capability for work questionnaire also received. Under 'What you need to do' it states "you must send it back by the date we've asked you to in the enclosed letter". Except that there was no enclosed letter.

To the point of posting: Can I ask for a mandatory reconsideration specifically about the lack of SDP award?

I'm going to meet with someone soon regarding both the MR and CWQ, but as my circumstances aren't run of the mill I find it's best to be as well informed as possible - supporting an advocate to support me, bearing in mind that phoning isn't workable therefore asking DWP questions by phone isn't feasible.