Home
›
Scope's online community
Employment and Support Allowance (ESA)
Seperation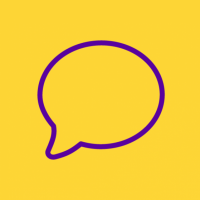 tina1888
Member
Posts: 85
Courageous
Hello everyone I am looking for some advice please.
I am currently on contributions based esa I have been for years due to health problems. My Husband's wage is above the threshold for me to receive any money.
We were going to seperate about 6 months ago and a friend of mine contacted the benefit people, they said I would need to go onto universal credit. 
They explained the visits to job centre etc. I just cant do this. I have trouble leaving my house meeting new people etc etc.
So my Husband and I tried to make it work again. It simply is not. 
I  just dont know what to do. I dont understand if I am already on ESA contributions why they just cant keep me on ESA so I can miss out the job center stuff. 
I feel completely trapped. 
My Husband earns his money but there isnt enough to pay Bill's. He never gives me anything. I am just at a loss and dont know what to do. There are debt letters every day and people coming to the door making my anxiety worse.
Any suggestions would help.
Please do not comment if you have something nasty to say.
Thank u.