Home
›
Scope's online community
Employment and Support Allowance (ESA)
Yet another query...!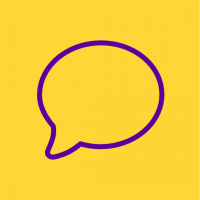 Kyah_Ridgeback
Member
Posts: 10
Listener
Hello, I posted the other day about working whilst on ESA. I've had to withdraw from the job as it has a 3 week, full time, paid training period prior to (what would have been) my normal working hours of 12 per week. I have since had another interview. The job is an office based admin role. It will be either 15 or 16 hours per week at £9.00 per hour (salary was not mentioned on the job advert and only divulged at interview). My queries are as follows:
1. What is the difference between permitted work and supported permitted work?
2. Can you work 16 hours per week whilst on ESA or does it have to be less (ie. 15.5 or fewer) 
3. If I were to accept the job at 15 hours per week, at £9.00 per hour that takes me over the £131.50 maximum - are there other benefits I would be eligible for to 'top up' my earnings as I'd obviously be taken off ESA. 
I find it really frustrating. I have bipolor disorder and was on ESA support group for a few years, felt better and went back to work at 26 hours per week so obviously closed my claim. Within 6 months I couldn't cope with the number of hours, had a major relapse and ended up back on ESA. Fought DWP for 18 months and finally got put into the support group. I now feel able to start working a few hours a week but know from previous experience that 20-odd hours is too much to me. I am over qualified to be paid minimum wage so find it really degrading that DWP are essentially saying that's all I'm worth as we have to earn under the £131.50 a week limit which is minimum wage. I don't want to be on benefits my whole life (I've just turned 30) I want to get back into the workplace, build my confidence and get used to working again and then take on more hours and eventually come off benefit. I feel like they're making it so hard. I'm tempted to not bother and just sit on my **** and keep claiming as I'd be no better off going back to work. I fought DWP for 18 months to the day to get into the support group via tribunal. I don't want to take a job that means I have to close my claim to be in the same position as before and not able to cope, have to quit the job and claim benefit again and fight them for what I would be entitled to!
In short, I'd like to know whether if I took a job at 16 hours per week, at £9.00 per hour and had to close my claim for ESA would I be entitled to anything else to help me. I live with my mum so don't need/get any housing/council tax benefit. I mean purely help with income. Thanks for reading and I appreciate any help you may have.
P. S. I've tried to get in touch with CAB but there isn't one in my area to go and make an appointment and when I phone the automated message says they can't help with anything as there are no advisors in my area! Help!