Home
›
Scope's online community
Guest blogs
Not So Public Transport?
Mik_Scarlet
Member
Posts: 5
Listener
Our public transport system isn't always as public as it could be. For many disabled people it can be very difficult or impossible. What's scary is, for someone as old as I am now, today's public transport network is so much better than it used to be.
When I first started trying to get around by public transport, you couldn't. No buses anywhere in the country were accessible to me as a wheelchair user. Most taxis wouldn't take me, as it was too much trouble. I could only take a train if staff didn't mind lifting my chair into the goods wagon, a red wooden box that sat at the end of each train to carry freight, post, luggage, bicycles, a grumpy guard and occasionally me.
It had no windows, just two barred holes cut in the wooden frame, so it was freezing in winter, boiling in summer and wet when it rained. I could only travel to terminus stations, because of the time it took to get me out, and I mostly got out by crawling with the guard lifting my chair out after me. If not I would have to man-handle the chair out, unfold it and jump while trying to not fall down the gap between the platform and the train. Basically if you couldn't drive or be driven, you didn't go out. It was THAT bad.
Of course, just because things are better than they used to be, doesn't make them good. It makes them less bad. While we can now use some elements of public transport, it's still hard, complex and downright scary. Booking assistance is way too hit and miss, and why should we need to book at all anyway?
There's only one wheelchair space on most buses. I always say to my non-disabled friends, imagine if you were about to get on the bus and the drivers said "sorry. There's already one like you on-board. Get the next one"! Then imagine if there wasn't "another one like you" but someone was in your special space who wouldn't move so you still had to "get the next one". That shocks them, but for any wheelchair users it's our life.
Taxis still refuse to take us wheelies, or charge us huge sums more for the privilege.
The service for people with other impairments isn't that great either. I was once on a train with a visually impaired couple. Both guide dog users, they were assisted on the train and promised someone would assist them off. They arrived at their stop only to find no one was there. As we pulled out of the station I could still see them standing confused and worried about how to get out.
Taxis are constantly refusing people who have assistance dogs, no matter how illegal it is. Don't even get me started on staff not being able to use BSL or understand Autism or the myriad of other members of the disabled community who feel public transport just isn't for them because they just can't access it easily or safely.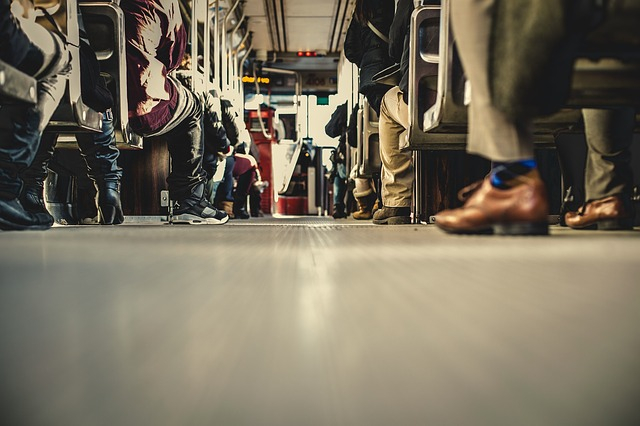 My career has brought me to focus on the accessibility of public transport. I have worked as a freelance adviser and trainer for Network Rail, Southeastern Trains, Transport for London and many other transport companies. I'm about to start working for Network Rail as an Access and Inclusion Manager, working to make their train stations more physically accessible, supporting their staff at giving inclusive assistance and guiding the company to be a more inclusive accessible employer.
While there's obviously a desire for change, and the industry is employing more and more disabled people to advise them as well as opening more routes for the public to engage, it's still vital that you, dear reader, play a part.
Get in touch with your local transport providers. Offer your input, tell them your stories, say what you need and what you hope the future will be like. The more stories of the experiences of disabled people that are heard will lead to the kind of change we need and want.
Record your bad experiences, complain about poor service, kick up a fuss. Post videos on social media, contact your local press, let the world know. Together we can make it so we can use public transport like anyone else.
OK, we'll all still moan about a late train, or a packed bus, but we'll be moaning about the same things all the other non-disabled passengers are moaning about. That's true equality eh?
Scope's campaigning to help make travel fair. Tell us what promises you want to see public transport companies make in order to make it easier for disabled people to travel.
If you need information, try Scope's advice and support for
travel and public transport
.