Home
›
Scope's online community
PIP, DLA and AA
PIP Decision arrived this morning.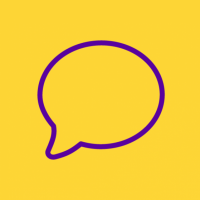 jackie005
Member
Posts: 25
Courageous
Received confirmation of DWP decision this morning.  My adult son was on DLA for life at approx £170 per month. He had his PIP Assessment in August and we feared he might loose the benefit. Although he's extremely knowledgeable about what he's interested in,  all his education was Special Needs and he's diagnosed mild learning difficulties and mild Cerebral Palsy but also lots of undiagnosed Autistic and Asperger tendencies .
We were lucky and had an excellent Assessor. Today he's received the decision and from November 13th until August 2020 he will be receiving  enhanced daily living of £87.65 per week and £23.20 mobility needs which is a massive almost double of his DLA but a much welcomed increase.
I do think the increase is because when I filled in the paperwork I enclosed a letter outlining clear examples of how things affected him, forgetfulness regarding not being able to cook a meal for himself and instead would snack on biscuits etc, needing prompting for washing/showering/changing his clothes which often results in arguments because he doesn't see the point when he will have to do it all over again. Explained he cannot think in an abstract manner and therefore very vulnerable as he is easily made the brunt of nasty jokes as everything said to him has to be very obvious, I explained his anxiety and panic in unfamiliar social situations leading to vulnerability and although he's able to go out on his own I  explained the anxiety and panic he suffers if he should get lost because of his fear of Stranger/Danger etc. 
I brought all these points up with the Assessor but she was already aware of them  but recognised a lot more herself such as lack of concentration and how she had to draw him back into the questions she asked him as he kept going off on a tangent.
Good luck to everyone.