Home
›
Scope's online community
Guest blogs
Social Prescribing - finding support for every part of your life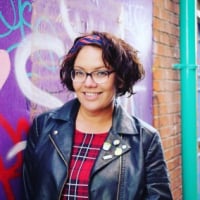 Sam_Alumni
Scope alumni
Posts: 7,729
Disability Gamechanger
I had never heard of
Social Prescribing
before, I assumed it was something to do with medication and then I got a call from my GP surgery asking if I would like to find out more.
I have a chronic illness called Ulcerative Colitis, due to this I have a permanent ostomy bag and unfortunately because of multiple surgeries I am left with chronic pain, hernias and the need for ongoing operations and treatment. I am
a blogger who talks about chronic illness
and disability and of course, I work here for Scope. I am no stranger to the doctors surgery and hospital appointments and because of my blog and work, I thought I had a good understanding about what support is out there.
My doctor surgery has a service offered to anyone with a long term health condition, they know that we have multiple appointments and often have a lot of paperwork and see different clinics and their aim is to offer more support in all areas of our lives. This is how I first found out about
social prescribing.
To me it is a fancy term that means looking at a person as a whole and supporting them in all areas of their life rather than just focussing on the thing that brings them to the doctor that day. 
They came to visit me at home and went through a lot of different things. 
Finances
Financially, was I claiming any benefit support that I would be entitled to. Regarding work, if I worked, did I need any support or assistance or did I want support in finding a job.
At home
Did I have any mobility needs and were there were any aids that would help me to live more comfortably at home.  Did I have carers, either formally or through friends and family. How did I find cooking, stairs, etc.
What was my family make up, as I had children, did they need any support?
Medications
They asked about my different medical issues and medications, about the appliances I need and if I was getting everything I needed.
Mental health
Could they support me into counselling or any support around my mental health, including things like support groups, Cognitive Behavioural Therapy or relaxation therapies.
Social
Would attending a social group help me in any way? Could they help me look for local groups that would benefit me, a hobby, exercise group etc
For me, it felt like a huge relief, that I wasn't on my own in all this. When you have a chronic illness, you are thrown into this world of doctors and hospitals and it can be very lonely. It can be hard to talk about what needs you have, especially if you are anything like me which is stubborn and not wanting to admit I may need help! 
If you have a long term condition, a chronic illness or a disability and feel you could benefit from this sort of support, then get in touch with your GP surgery and ask what help they can give. It may be called social prescribing, wellness or many other different titles but there is support out there and it is worth asking.
Does your GP offer this sort of service? Is it something you think could help you or someone you know? I would love to hear more.
Scope
Senior online community officer