Home
›
Scope's online community
Guest blogs
A guide to eating healthy when you have a chronic illness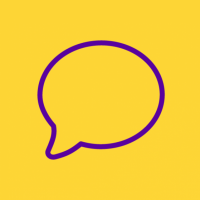 lollopydaiz
Member
Posts: 2
Listener
I'm Daisy, I'm a disability history and lifestyle blogger, as well as a fervent tweeter and instagrammer! I live in Bristol and have a vast array of disabilities and chronic illnesses which I have collected over my 27 years in this world.

Things that make eating health difficult
I have long struggled to eat healthily, but the temptation to treat myself a lot is not the only reason I find it hard. Some are obvious, others not so much.
- Pain and fatigue. From actually cooking, going around the supermarket, or even just my body attempting to digest the food. Sometimes the idea that I must move my jaw up and down to chew is outrageous.
- Access. Whether it's getting around the shop without knocking everything over, the journey home or problems in the kitchen itself.
- Money. Why is fruit so expensive?
- Dietary requirements. First, I became lactose intolerance, then coeliac, then developed an inability to digest any beans or pulses. That was annoying.
- Hunger. I don't feel hunger in the same way as a lot of people, sometimes I can be constantly peckish and have a lot of unhealthy snacks, the rest of the time I feel no hunger at all and just have cake instead of lunch.
- Enjoyment. What's the point in preparing a whole healthy meal when I don't end up enjoying it?
Realising that things needed to change
While I was at university, I wasn't eating very well. It was to be expected as I had become much more ill and was in bed most of the time. All my effort was going into studying. I was known to regularly eat an entire pot of hummus in a day and gained weight.
Because of my dietary requirements, I had to make everything I ate from scratch. I started cooking for myself at home rather than buying ready-made pasta sauces or microwave meals. I usually didn't follow recipes very closely because I wasn't going to buy loads of fancy ingredients to use in just one recipe and I needed to adapt things for my dietary requirements and energy levels.
The hardest thing for me was getting the right portion sizes and having healthy snacks available. I could never commit to stop snacking forever. I would be hungry and end up eating loads extra. I always have snacks in my bag when I go out, I'm well known for it now!
The most important lesson was to not deprive myself of treats. Sometimes after dinner I'm watching TV thinking, you know what would go great with this? Ice cream. So, I have some but pay attention to the recommended portion size rather than the whole tub! And if I have some biscuits, or an entire bag of tortilla chips, that's okay. Before I would think I've failed, so I'd better eat all of it, but now I just start again tomorrow. There's no reason why eating healthily must be miserable, and I can allow myself to have nice things when I fancy them!
It's something I really enjoy now, and I notice when I haven't been eating healthily for a while, like if I've been away and eating only the things I can buy. I'll be sat there dreaming of broccoli!
My solutions to healthy eating
It took a lot of trial and error to find out what worked for me, and no two people will be the same, but here is what has worked for me:
- Pre-chopped veg. Begone the people who call this "lazy", it's a godsend and reduces food waste.
- Slow cooker. I got a small one and it's perfect! I can chuck in things gradually during the day which splits up the prep.
- Batch cooking. Most recipes are for 4 portions, I make all of them and freeze the rest for when I can't cook.
- Online deliveries. This can be tricky since some of them have a minimum order amount, but cleaning products (or wine) can be enough to bump it over.
- Freezer. I was lucky enough that a friend knew of someone who was getting rid of an extra one for free. It means I can freeze so much more.
- Aids. From chopping aids to perching stools.
- Prep. On a bad day, if I need to chop something I'll take it on a tray to my comfy chair rather than the kitchen.
- Healthy snacks. Not all diets allow for ready-made snacks, on some diets I have made safe things myself. It's another lot of energy and time to find, but having something safe nearby is so helpful.
- Spice mixes. Sure, they're a bit more expensive but they save a lot of time and energy.
If you want to follow Daisy's history and lifestyle work, you can find her blog at Daisy the Chronic Invalid.
What tips have you found help you eat healthier? How do you manage cooking? Let us know in the comments below!