Home
›
Scope's online community
Disabled people
My carer is refusing to wear a mask.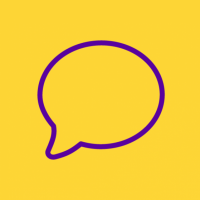 Rifi7
Member
Posts: 198
Pioneering
I have a carer who attends to me during the week 5 days and has worked with me for 12 years but she also works for an agency. I also have a part time carer who works from a different agency and attends at weekend.  The carer who comes to me at the weekend has been wearing a face mask as well as gloves since the news of coronavirus has hit the UK but my weekday carer does not wear a mask or gloves. She is washing her constantly but she's is not wearing a mask. It's making me feel very uneasy as we are not 2 metres away when she's assisting me and every time I have broached the subject she just says the mask do not good and that droplets can go onto the mask and she could get infected. My point is that she's visiting care users and now their family are isolated so she has far more contact with people than I have and now I'm getting concern if she picks up the virus she could pass that on to me. When I attempted to the broached the subject but instead asked if she would be prepared to wear a face mask in my home, she abruptly said she would not wear a mask.
I'm not sure what to do now as I rely on her but it's making feel extremely anxious. What can I do?
Is there any legislation that carers need to wear masks?
Tagged: