Home
›
Scope's online community
Coffee lounge
Close Encounters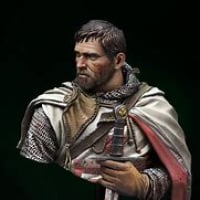 Dragonslayer
Community Co-Production Group
Posts: 1,065
Pioneering
I have been thinking about some of the 'stranger' things that have happened to me in my life. Like things that I dodged. Things I didn't do, or maybe should have done. Things that at the time were not of my making, but I had to deal with them anyway. Some funny some sad, some strange, or even frightening at the time.
I'll share this one.
The song by Elton John – Someone saved my life tonight. Fits the outcome.  (This is a true story)
Lori and I were in Italy, I believe it was our honeymoon. We had arrived in Rome having travelled from Florence by train. We were asked by a guy if we needed a taxi, we did so and got in, then we set off for our hotel. As we left the car park. We were suddenly stopped by police cars back and front of us. Armed officers then leapt out and surrounded us and pointing their guns demanded we get out. We had to show all our papers and they were checked thoroughly. The driver of the taxi was then quickly arrested and we were given a good ticking off by the leading officer for getting into it. It appears the taxi driver was one of who that prayed on tourists in fake taxi's and took them off to a secluded place somewhere to meet their accomplices and rob them.
God knows what could have happened to us, especially if they were armed.
 Moral. Only get into black and white cabs in Italy.