Home
›
Scope's online community
News and opportunities
Chronic pain research opportunity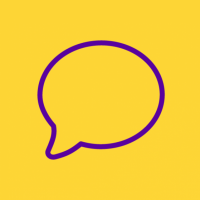 MCoetsee
Member
Posts: 1
Listener
Preferences for social support during pain
This survey assesses individuals' preferences and attitudes in relation to the presence of others when experiencing pain.
You will be asked to provide some demographic information. Questions include how frequently you experience pain, your thoughts and feelings about pain, and inquire about your preferences while you are in pain, regarding the presence of, and interactions with, your partner and health care professionals.
Further questions ask about your preferences and experiences regarding supportive touch in particular (e.g., hand-holding, stroking the arm) and will involve you rating some videos displaying touch to the arm.
Then, we will ask some questions about how you tend to interact in close relationships. Lastly, we'll briefly ask about your experiences of touch throughout the Covid-19 pandemic. 
What is the purpose of the research?
The aim of this research is to better understand preferences for and attitudes towards receiving certain kinds of social support (e.g., supportive touch, a partner being present, a health care professional being reassuring) when experiencing pain. We have previously investigated this in relation to acute pain but are now interested in learning about this from people living with chronic pain. 
What is the method of the research?
Online survey
Who will conduct the research?
Research will be conducted online. The lead researcher is Dr Charlotte Krahé from the University of Liverpool
What personal data will be collected?
Demographic information, preferences for social support and your experience of pain. Your email will also be collected for payment purposes following which it will be deleted.
How will that personal data be stored and how long for?
Your data will be stored anonymously in password-protected files for 10 years. For payment purposes, your email address will be stored in a separate file to any other data you provide until you have received payment, at which point it will be deleted. We will not ask you for any other identifying information. 
How will members participate in the research?
If you would like to take part in this study, please send an email to: [email protected] to request a link