It's not a competition: why we need to stop comparing mental and physical illnesses
htlcy
Member
Posts: 128
Pioneering
As an avid social media fan, I am always scouring my various platforms for something of interest. As a young disabled woman, I find myself drawn to discussions encompassing disability, and can't help but join in with several of the latest hashtags or polls. One discussion, however, really struck a chord with me more than most.
Having had the displeasure of experiencing both physical illness – mainly in the form of cerebral palsy, but also other conditions - and mental illness simultaneously, one discussion piqued my interest more than usual. Thousands upon thousands of accounts were tweeting out phrases along the lines of 'if physical illnesses were treated like mental illnesses', usually accompanied by the above picture, and an anecdote to further reiterate the point. 
I found myself nodding along to some of these tweets, knowing full well that my own mental illnesses have often been belittled, despite rendering me housebound at worse, and a panicky, quivering mess at best. Some of the 'helpful advice' directed at me in relation to my mental illnesses include the following gems: 'Cheer up! Some have it far worse'...'But everyone gets sad sometimes!'...'Why don't you try *insert new-fangled exercise regime here*?'. And, much to my relief, I wasn't the only person who'd had to deal with the above nonsense; many tweeters shared my disbelief, echoing my sentiments with their own anecdotes.
As I pondered upon my own experiences, recounting the numerous – though sometimes insidious – comments surrounding my mental illnesses, I began to notice that I'd heard some of these things before, albeit in a slightly differing context. Were my physical conditions really treated any better than my mental illnesses? Using the same thought processes as I had when I engaged in the twitter discussion, I began to recall the phrases I had been bombarded with regarding my physical conditions, and similar sentiments began to crop up:
"Some have it far worse; at least you can walk!"

"What do you mean you're finding it difficult? Everybody struggles sometimes" 

"Why don't you try *insert new fangled exercise regime here* - It helped me when I had a sprained ankle,"
And there I was, only minutes ago, agreeing whole-heartedly that the treatment of mental illness is far worse in comparison to the treatment of physical illness. I suppose the 'distinction' between the treatment of mental and physical conditions wasn't as clear cut as I originally thought.
Though I've had cerebral palsy since birth, and so consider myself somewhat an expert of my own condition and how it affects my body, I often receive unwelcome, and unasked for, advice pertaining to how I should best manage the cerebral palsy and related symptoms. I have hemiplegia, which affects the right side of my body, making mobility and motor skills difficult. It not only affects me physically, but can cause havoc in a myriad of hidden ways; causing sensory issues, emotional issues and more. 
Hidden symptoms aside, sometimes my obvious, overtly physical symptoms are pushed aside, belittled and guffawed at, bombarded with 'cures' and suggestions for a completely incurable condition.  Exercise, including new-fangled routines, is a favourite suggestion, and though no one can deny the benefits of exercise for bodies generally, exercise is not suddenly going to cure my brain injury, or magically straighten my severely curved spine, no matter how much I try.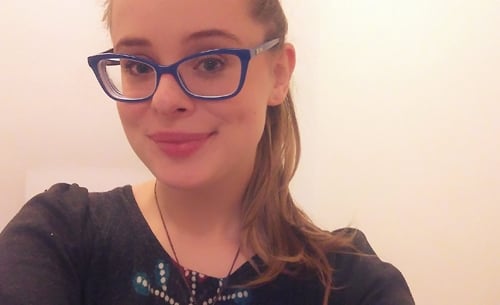 Having thought about the treatment of both my mental health conditions and my physical disabilities, I can safely conclude that neither are treated with the reverence and respect they, and I, deserve. When we consider that persons with chronic illness and disabilities are at a far higher risk of having mental illnesses, particularly depression, we must stop talking about mental illness and physical illness/disabilities as if they are completely separate, conflicting things. 
Whilst I understand that mental illness is surrounded by vast stigma, physical disability doesn't have a good time of it, either. Just ask us: I'm sure the majority of disabled and chronically ill persons have been afflicted with ableist, disrespectful comments at one time or another. 
Disability is not a competition, no matter who or what it affects. Whether you're someone suffering in the grip of depression, or someone unable to get out of bed because of pain, we need to realise that none of us have it peachy. In a world where millions of us struggle with mental illness, physical disabilities or even both, we must stop comparing them, and instead, come together in unity and with sensitivity and understanding for each other's experiences. 
When all we want - and deserve in life - is complete inclusion and accessibility, we must work together to share our experiences however they've affected us, to raise much-needed awareness and understanding in what can often be a harsh, cruel world.
Disability and illness is not a competition; and it's time we stopped treating them as such.
What do you think? Have you had comments about your impairment that people think are 'helpful'? Do you think the stigma around mental health is worse than around physical disability? Let us know.
Comments
Brightness
Categories
12.3K

Talk about your situation

22.4K

Talk about money

4.2K

Talk about your impairment