Home
›
Scope's online community
PIP, DLA and AA
PIP my husband is under thread of losing family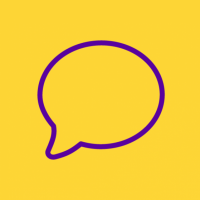 pinemartine
Member
Posts: 52
Courageous
Hi, I am new here and I am sorry I am writing in a wrong category...

I am hoping if I can find someone to share my feeling here as I am a rare case and I have never met anyone like me or read.

I am a non EU, married to an English person. My husband is disabled and he in claiming ESA and PIP.
A lot of people think if you are married to an English person, automatically you have a right to stay in England. But truth is you have to live as a partner of English person with temporally visa  for 5 years and then you can apply for settlement. 
I am about due to apply for settlement soon. There is a condition called "financial requirement" to satisfy for the application. Financial requirement means you or your partner has to prove the annual income is over 18,600 GBP. My husband cannot work due to his disability but you are exempt from financial requirement if you are entitled to PIP.
You still have to prove you have somewhere to live and your weekly income (our case is ESA and PIP) is more than weekly minimum threshold for couple after deduction of rent and council tax.
 
He had PIP review recently but we are not happy with the decision and we are waiting for tribunal. If he loses his PIP at tribunal, I cannot stay in England as there is no way he can satisfy financial requirement.
I understand this country doesn't need to look after me, but I think it is awful and wrong to put their own people (in our case, my husband) under a threat of losing family like this. We don't have children, but it could happen to someone who have children and it means their mother or father could be taken away from them.

i was thinking to write about this to MP but maybe just waste of my breath. I just hope the tribunal will carry out fairly, not like f2f assessment...