Home
›
Scope's online community
Parents and carers
Our lives turned upside down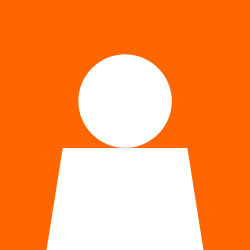 drbrunel
Member
Posts: 16
Connected
Around 5 months ago my wife was admitted numerous times into 2 separate hospitals with severe abdominal pain..On each occasion she was given the thumbs up from the general surgeons as well as the gynae specialists and re-assured that her agonising pain was unspecific pregnancy pain and basically told to "suck it up"

1 month later, at the end of Jan, she collapsed whilst at work at the Royal London Hopsital (she is a nurse)

Doctors still struggled to diagnose anything wrong, but eventually were forced to perform an exploratory laparotomy...Cutting a long story short, the routine operation turned out to be a life saving one for both mother and our unborn child...Laura had 13 individual things that any one of could have killed her....However, doctors had to remove all of her small intestines which was devastating...My wife needs to be connected to TPN (IV food) for 12 hours a day for the rest of her life. In addition, she will never be able to eat or drink again and we know that one day she will go into organ failure...this may be tomorrow, or it may be in 40 years time...

We did have a miracle though in that our baby did survive such a major operation and held on for another 6 weeks. Its at this point however that the our little boy "Theo" went into distress and was born 3 months premature...

At first he seemed to be doing very well and was off the ventilator within 12 hours... We however got some further devastating news in that he had suffered a stroke in his right quadrant of his brain and had grade 4 bi-ventricular bleading....He subsequently underwent 2 lumbar puncture and 3 ventricular taps after being diagnosed with Hydrocephalus

2 months later, he was discharged from hospital after the hydrcephalus apparently "fixed itself"...mother and baby are doing amazingly well considering what has happened..In addition im just about holding it together and always being as positive as I can; however even writing this is bringing tears to my eyes

Theo is now nearly 4 weeks corrected age. We have been told he is high risk of cerebral palsy...He may be complteely disabled, he may have no problems at all...we just dont know and time will tell..

I am none the less preparing myself for the worst and doing everything in my power to make sure Theo is getting all the support he can as well as doing everything I can for my wife.

As of right now, Theo has had various follow ups with his hospital and various physio sessions...He is doing everything a "normal" baby should be doing. At 4 weeks, he has passed all vision and hearing tests, can focus and track objects, can smile, can lift his head left to right and is beginning to lift his head up and hold when on his stomach. He is also putting weight on nicely

What I wanted to ask is what I should be looking out for over the next year or so, or is there anything that I should be doing to help that I dont already know about...

Whatever happens i am grateful for what we have. My wife has always been my hero but is even more inspirational now to me. As for Theo, whatever happens, I shall love him no less.

Thank you all for any advice you may be able to provide.