my dad's hemiplegia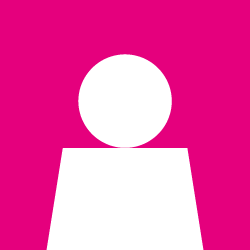 Hi I am not sure if this is the right place to start this thread so sorry if it is but really need some advice. This is a long story so i will try to cut it short.
My dad is 57 yrs old, is profoundly deaf and has spastic hemiplegia. He has got progressively worse over the past few years and is now using a wheel chair most of the time now. Recently he has been suffering from vacant seizures for which he had his first ever scan for. He had never had a mri scan as when he was born my nan was told to put him in a home and leave him there (this was in the 1950's). She worked hard as did his twin sister and he finally walked at the age of 7. He finished school, learnt how to drive, got married,worked as a civil servant and raised 4 children. He is my inspiration, he never gives up.
Which is why i am finding this very difficult to cope with.
The MRI ruled out epilepsy but confirmed fits related to his cerebral palsy. He needs to give up driving but he refuses, its his only mobility. He now has alot of pain in his arm. He has botox injections in his neck every 3 months, is maxed out on his baclofen dosage and i have pushed for physio. His rehabilitation consultant who administers his botox doesnt really listen to my dad and is not really doing alot to help him.
I dont know what else to do? I cant bear to see him in pain. We struggled through the scans as it causes him so much pain lying down that even with a dose of diazepam he was still in pain but the nurses and dr's wouldnt listen to either of us.I feel like i need to find a dr with good experience of cp in adults because the ones we see at our local hospitals havent got a clue how to deal with him.
what happens when he needs hospital admissions I cant be there 24/7 to advise the nurses and dr's like they have dependd on me with previous hospital trips. I am worried about his future and i want him to be in as less pain as possibel.
So sorry for the long post, i am slightly desperate
Thanks
Maria
x
Brightness
Categories
12K

Talk about your situation

21.2K

Talk about money

4K

Talk about your impairment