Home
›
Scope's online community
Disabled people
Advice on supporting my sibling with cerebral palsy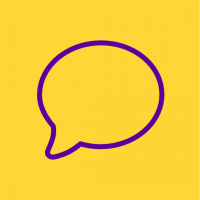 KateS
Member
Posts: 4
Hi all, I would be grateful for advice from anyone who has thoughts on how best to support my sister and anyone who is further up the road of job searching, employment and relationships and has advice that might help us!

My sister is 25 and has cerebral palsy. She uses a wheelchair and needs full personal care. She is in the final year or two of completing (part-time evenings) her degree in Business and Marketing at a local college. She currently lives at home with our parents in an adapted room. They are in their 60s and 70s. There are no current plans for her to move out but I think it's been discussed that she will do 'after college' so possibily within the next 4 years.

She used to have a lot of friends in primary school. Secondary school was pretty tough, both socially and academically and I think knocked her confidence. College has been really good as a learning experience but she now doesn't socialise with anyone her age. She tends to see my parents and their friends mostly, and me when I visit monthly.

I'm worried for her about what comes next. She doesn't really talk much about how she feels about any of the difficult stuff (her CP, relationships, the future). I don't think she really talks to anyone about the challenges she has to cope with. She is a tough cookie and tries to adapt herself to be as little trouble to Mum and Dad as possible. We occasionally talk about these things but she'll only talk up to a point and then she changes the subject or cuts it off. I think she compares herself a lot to the able-bodied people (including me) she comes into contact with most of the time, and I'm sure that makes her feel worse. But equally she's not seemed interested up to now in getting to know others with disabilities.

Any advice on...
...appropriate support for a big sister to be trying to give her (and when to butt out)
...negotiating the challenges of looking for work after uni
...building up new networks of friends if the old ones from school are no longer active

I was also searching for some kind of mentor programme to link people like my sister with people in work who share their challenges and have worked through them (e.g. in her case needing a workplace that either has/would get a hoist). I don't think it exists unless you know of any?