Home
›
Scope's online community
Parents, carers and disabled parents
Children's Books...?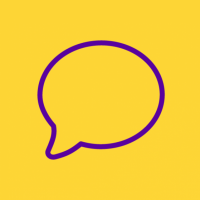 Chrissy3012
Member
Posts: 1
Hi everyone!
My name is Chrissy and I'm a Primary School Teacher in a mainstream school.  Recently a child in my class asked me if I knew any books or movies about Princesses who were disabled.  I did some research and realised that actually there seemed to be very few books which weren't solely about disability which included disabled characters. 
Now, despite a small amount of experience working in a school for children with MLD, and children in my current setting who have SEND as well as a brother who has Downs Syndrome, I'm pretty lacking in knowledge as far as this area is concerned. 
I'd be interested to know if any parents or carers (or indeed anyone with an opinion), feel like this could be a worthwhile gap, would the children you know benefit from reading books with characters they might be able to more closely relate to? 
In addition to this (and here's where I'm probably just being a little cheeky!), would you be able to point me in the way of any research or advice which could help those characters be truly reflective of what living with those disabilities actually looks like, instead of a stereotype with no real basis? 
Your responses will be so very much appreciated!
Chrissy