Home
›
Scope's online community
Welcomes and introductions
Hi, my name is JEW_1965!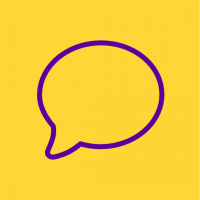 JEW_1965
Member
Posts: 1
Good Morning,
I was diagnosed as having dyslexia in 1976 and spent the next seven years in substandard private schools which should have been able to treat my "learning disability". I was admitted back into the public school system in Dallas where I attended a high school of low academic standards, then was admitted to The University of Texas at Austin in 1984 due to a fortunate clerical error at a time when there was an unofficial policy to deny admission to dyslexic applicants. Over the next two years, I successfully fought the UT Austin bureaucracy to receive all necessary accommodations for my dyslexia - which was comprised of dysgraphia, dyspraxia, and dyscalculai - and graduated in 1989 with a GPA of 3.23 and a bachelors degree in Organizational Communication.
I soon wrote, self-published, and marketed a book which explained how dyslexics could achieve academic success and combat hostile school bureaucracies through the utilization of special cognitive advantages which dyslexia provides. This book sold over six thousand copies worldwide and was placed on the recommended reading lists of several organizations for the learning disabled.
Last week, I was surprised and saddened to read an article published by The Houston Chronicle which exposed discrimination against learning disabled students in Texas. I had thought that such disgraceful practices ended years ago with the passage of legislation to protect the rights of all students. I must assume that similar barriers currently exist elsewhere.
I have decided to make my book available for free public distribution via email. Please contact me at [email protected] if you wish to receive a copy.
Best Wishes,
James Woods