Home
›
Scope's online community
PIP, DLA and AA
Evidence for PIP appeals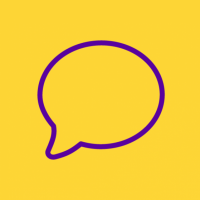 Matilda
Member
Posts: 2,616
Disability Gamechanger
I have just been awarded standard rate both daily needs and getting around and have applied for mandatory reconsideration.  My grounds are 1) that the Atos Assessor stated in her report that because I can turn a power steering wheel then it follows that I must be able to prepare food, cut it up and eat it, wash and bathe, and dress/undress all within a reasonable time period; and 2) that because I was able to walk 16 metres on a flat carpeted surface in the Atos Assessment Centre then it follows that I must also be able to walk more than 20 metres but less than 50 outside using uneven pavements and kerbs.

My challenge to 1) is that far more complex hand and body movements are required to undertake the various tasks than are required to turn a power steering wheel. Therefore, Atos/DWP have not applied the reliability criterion of being to complete tasks within a reasonable time.  I have stated that on bad days I cannot chop and peel vegetables at all and that it takes me more than twice the time it would take a non-disabled person to complete the other tasks.  However, there is only my evidence of this.

2)  That the DWP's own Handbook states that walking ability should be assessed outside using pavements and kerbs.

If the mandatory reconsideration decision maker, or the tribunal if it gets that far, accept that Atos's assessment procedures were faulty, could I be asked to undergo a new assessment?