Home
›
Scope's online community
Events, research and opportunities
Is anyone interested in sharing insights/ experiences about disability and inclusivity?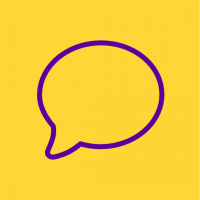 c_ma
Member
Posts: 1
I'm reaching out because I am interested in finding out more about the Social Model and the work Scope is doing. I don't know that we have anything similar being proposed for here in the U.S. and I'd like to see that change.

I'm actually working on my Doctorate in Social Work at Tulane in New Orleans, LA and I want to see about ways that I could advocate for more inclusivity for people with physical impairments and those who may otherwise be impaired by outside social constraints. Specifically, I am curious if an argument can be made that institutionalized racism could be seen as a socially-imposed disability that should be protected under our federal disability legislation.

If anyone is interested in sharing your insights or experiences, I'd greatly appreciate your time. I don't know if anyone else has attempted to go this direction with proposed policy change but it seems like a worthwhile effort. 

Thanks so much!