Have yourself an autism friendly Christmas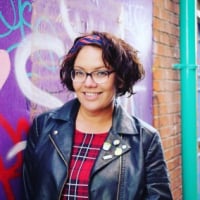 Sam_Alumni
Scope alumni
Posts: 7,674
Disability Gamechanger
Christmas can be a stressful time, the family demands, financial strains and let's not get started on the divorce-inspiring games of Monopoly.  When you have the additional needs that can occur with ASD, things can be a bit trickier and so I have been looking into ways to have an Autism friendly Christmas. 

I got talking to Jamie + Lion, a blogger who writes about independent living and autism. He says that adults and children on the spectrum can struggle with some aspects of Christmas and here are his top three tips to help things go smoothly.
Explain changes early
Routine change is hard for many autistic people. For this reason, Christmas can become an endurance event in managing changes and anxiety.
"We decide early what we are going to do and we make a plan. I know which days I am travelling in advance and have time to prepare my own packing. It may take me much longer but being able to pack myself rather than 'be packed' by someone else in a hurry is huge. It keeps the anxiety down by making me feel in control.
Even things like Christmas decorations can be disruptive. In my flat I have one Christmas decoration (called Mr Tinsel) and he is around all year. I don't like my home changing so decorations are not desired."
 Quiet space.
"I get spaced out and stressed in big groups. Christmas can be a very difficult period for this reason, to make this easier I have a quiet space arranged for the days leading up to the celebration so I can escape the noise and bustle. Having the space is half the battle. Reassurance that it's okay to use it is also important and I might sometimes need prompting too."
Sensory considerations are important.
"Christmas is a time when sensory issues are even greater than normal. I massively enjoy Christmas lights but I have to be careful. It's not unusual for enjoyable sensory experiences to become overloaded.
If possible place the autistic person in control of the sensory experience. Either by providing direct controls (like the buttons for the lights) or by providing sensory defences like ear defenders and sun glasses."
I also read a great article by Violet Fenn about surviving Christmas, she is a journalist, mother, has a diagnosis of Asperger's and her son has a diagnosis of High Functioning Autism.  She had a few tips for parents and carers.  You can read the rest of her tips here.
Simplify everything
"We haven't had turkey for years. My son will just about eat chicken and the rest of us like it well enough so we go with that. I also gave up on making starters and posh puddings a very long time ago.
These days, it's main course followed by Christmas pud, reheated in the microwave and served with packet custard.  As yet, no one has died of disappointment."
Forget surprises
"Some autistic children are unnerved by surprises of any kind, and that includes presents.
If you know that yours is likely to spend the build up to Christmas worrying about whether they will or won't get what they really want, then it's worth doing their shopping well in advance and just letting them know it's fine."
Other hints have been to use wrapping paper that doesn't overwhelm the senses with sight and sounds and others have suggested writing or drawing on the tag to let the child know what is inside or forgetting the wrapping paper all the together.
What do you think? Do they work for you? What advice would you give for an Autism Friendly Christmas?
For more from Jamie + Lion and Violet Fenn, take a look at  Jamie's Spaced out and Smiling blog and Violet Fenn writes for the Metro, you can read all her articles here. 
Scope
Senior online community officer
Comments
Brightness
Categories
12.1K

Talk about your situation

21.6K

Talk about money

4.1K

Talk about your impairment