Home
›
Scope's online community
Parents, carers and disabled parents
My 12 month d baby has balbar palsy.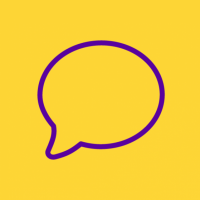 bowerdott
Member
Posts: 2
Listener
My 12 month son had problems with swallowing from birth, he lost weight and placed on NG feeding after 3monrhs. After countless test and examinations we discovered via video fluoroscopy that he has a 'very severe pro-pharyngeal ' I.e. Swallowing problems arising from nueouroligical impairment. He is due a head scan next month , his last when aged 6 months old showed he has issues with his brain .
In terms of physical and mental development, he has low muscle tone , he is able to sit up  without support , he just started moving his legs more purposefully. He is beginning to smile more often , and started to babble .
According to a doctor specialising in child development, he has moderate learning difficulties, advised he might walk when he is 3 yrs old.
He have a provisional diagnosis of bulbar palsy. Genetic test prove negative, so does eeg scan.
Would appreciate an email exchange with parents of similar issues.