Home
›
Scope's online community
What benefits am I entitled to?
Hi, my name is brionjames!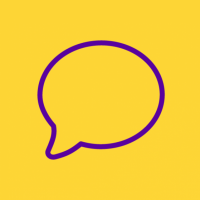 bruonjames
Member
Posts: 4
Listener
Back in 2010 I was told by my specialist I had to stop working because I was causing major damage to my already damaged body, so I took heed of his advice.
 It was at this time the dept for work and pensions decided I was scum, and no longer human.
 I have been fighting since to get help, scoring 15 points on their system still doesn't entitle me to any help. Eventually I got a blue badge, but this March 2016 it expired, but now they will not renew it, even though my condition has deteriorated significantly, in their opinion I no longer fit the criteria. So much for equality for disabled people.
 I get treated as if I was fit and able-bodied, and not enabled to have help to achieve the sme things as the able-bodied, I think the description of that bill has been badly misunderstood.
 So that's my story, I was run over by a car in 1984, and have been suffering ever since, and although I have been working from when I was fit enough to do so until 2010, I still get no help.
Brion James is my name, not bruin, that was a typo.