Home
›
Scope's online community
PIP, DLA and AA
Dare I say PIP disallowed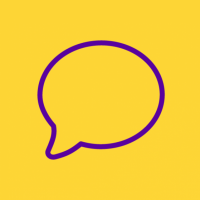 JayPee
Member
Posts: 13
Listener
21 year old Grandson had middle rate for DLA awarded nothing on PIP. He has CP and is Autistic. Doesn't receive any "treatment or medication" therefore there is "nothing wrong with him!"  When we went to the assessment he was so anxious that he squirmed in his seat and hardly spoken. He asked me to speak for him.Obviously a big mistake. Assessor only looked at him 3 times during the assessment. Sent in an appeal, again because he went to a normal school and isn't on any treatment he is fine. 
He is only fine because he lives at home and meals are cooked for him, he is safe and secure. Not difficult to increase his anxiety levels.  His PIP decision arrived today. Refused. He said perhaps he should kill someone - at least then he would be allowed to stay in a room all the time and be left alone. Fortunately he does have a sense of humour and doesn't really mean it. We are in the situation where he couldn't write the appeal himself, doesn't leave the house (except to walk the dog once per day) and yet is expected to produce additional non existent evidence for a tribunal. 
Job centres haven't been helpful - unless he applies for more than 5 per week and finds work in the next year they can't help him. We live in a village and he can't manage public transport by himself.
Sorry just feeling trapped by the system - just like everyone else.