Home
›
Scope's online community
PIP, DLA and AA
PIP claim not accepted due to receiving late -please help losing mobility car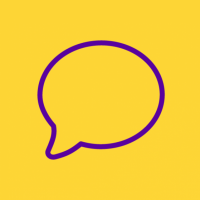 stania1
Member
Posts: 2
Listener
hello, I am in a desperate state as my claim for pip has been denied as they said they received it late. I now have my dla stopped and have a date to return my mobility car!!
I asked for two extensions to complete the form as it was a great struggle to fill in how my disability affects me. I am suffering greatly with My health and because of this as I explained to pip advisors I have really struggled completing the form. 
I phoned the pip advisors on the Monday as I was under the impression my form had to be received by that day, as I was willing to pay for a courier that day. I was informed they should have received it by the previous Friday so it was late! At this point I went into panic mode, with all the anxiety with filling in the form and panicking of not being able to complete it fully I was confused with when it had been extended to.
 the advisor said the form was late however no letter had been sent out to state the fact. She would put a note on the system to say I was posting it that day, but don't worry as my claim hadn't been refused or any letter submitted. I requested a callback from a case manager. 
i paid for special delivery to ensure my claim for pip would definitely received by 1pm the next day.
i telephoned the following morning and informed the pip advisor my claim had been received and signed for @ 6am that morning. She added a note on the system to state this fact and once again I was informed that so far nothing had been done their end and no letters had been drafted.
i have now received a letter saying I have been refused as my form was late and my dla will stop being paid and my car needs to be handed back.
i have requested a mandatory reconsideration but am aware there is no timeline they can give me. I am housebound without transport. 
Do I sit it out and just wait for reconsideration or put in a fresh claim as well to wait for the best outcome?
i am scared, stressed out anxious and depressed with what is going to happen?
please advise the best way forward.
entirely grateful for advise in advance.