Home
›
Scope's online community
What benefits am I entitled to?
What financial assistance am i entitled to?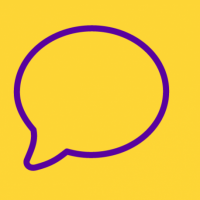 SethLaa
Member
Posts: 115
Courageous
Hello all,my first but probably not my last post haha,hopefully i can make this post as short as possible. It appears that although i am still employed i am soon to be medically retired on the grounds that i simply cannot work anymore thanks to my progressive disability (ms), my employer has actually barred me from returning to my normal place of work and have therefore had to claim ssp for the last 5 months ish.
I have had a look on such websites as ''turn2us'' but don't seem to be getting anywhere.
My current situation is thus:-
I own my home outright with no mortgage,
My fully employed 21 year old son lives with me,
I currently have savings circa £5500,
I currently receive hrm+mrc of dla but am aware of the transition to pip,
I receive a ''1 band'' reduction in my council tax due to my bathroom having to be adapted from bath to shower room (omg not cheap haha),
I have looked at various ''job'' websites but cannot find anything suitable as i am virtually unable to walk needing a mobility scooter (chuckle chariot) or crutches (chuckle chopsticks) for even the shortest  of distances.
Is anybody able to help me find out what financial assistance i may be entitled to.
Thank you so much for your time and patience
From sethlaa (actually it's russell)