Happy International Women's Day - the Top Ten women to follow on twitter
For all the lovely ladies here on the community, Happy International Women's Day! 
Today is a day to celebrate YOU, your mothers, your sisters, your daughters, your gal pals and all that is great about being a lady. Whilst being a woman is not without it challenges, and for some of us in the community those challenges come with additional challenges, today let's concentrate on the joys of being a woman.

The internet is a fantastic tool for us girls, of all ages, abilities, races and faiths to make friends, make their voice heard and generally just come together (to cast a spell on Donald Trump, for example). Right here in the Community there are plenty of lovely ladies to inspire, motivate and support you and I think it is really important that we make the most of each other!
And so as a small gift to you, my fellow women of the Scope online community, here are 10 ladies that will brighten up your Twitter feed.
1)     Caroline White –  @carolineplayle  
A must follow for parents of disabled children, Caroline tweets with humour and love about life with her 9 year old son Seb who has Downs Syndrome. Her book The Label is an honest and thoughtful insight into what it means to have Downs Syndrome and has been a huge hit, much like her Twitter account.  
2)     Samantha Renke – @samrenke
It's surprising that Sam has time to tweet with her busy schedule as an actress, public speaker, blogger and disability campaigner. After appearing in those fantastic Malteasers adverts Sam has become something of a household name thanks to her wit, sass and honesty. On her Twitter account you will find pieces she has written tackling huge topics like sex and dating, all with good humour and sincerity. If nothing else, it's great fun keeping up with her glamourous daily antics!
3)     Penny Mordaunt MP – @PennyMordauntMP   
Now I know what you're thinking, politicians aren't good at Twitter and I understand. With Ed Balls tweeting his own name, and Donald Trump well… you know…male politicians don't set the tweeting standard very high. However, the new minister for disabled people has a very strong Twitter game. Recently Penny was all over social media putting disability in the spotlight at London Fashion Week but that's just one example of her tweets full of promising news for the future of disability in the UK.
4)     Nikki Fox BBC –  @FoxNikkiFox 
With so much fake and negative news flying around, having Nicki Fox on your twitter feed will be a welcome break. The BBC disability correspondent tweets about real issues, relevant topics and always has a positive outlook for disability.
5)     Ruth Owen OBE - @RuthOwenOBE 
Whizz-KIdz CEO Ruth's twitter account is a happy place to be, full of uplifting stories about the work that Whizz Kids do. Perhaps one of the biggest issues that disabled people face daily is the lack of inclusive and accessible travel options, following Ruth is a great way to keep up to date and get involved with the Whizz-KIdz #getonboard campaign to put an end to disabled people being excluded from public transport.
6)     ToyLikeMe –  @toylikeme
Ok, technically ToyLikeMe is an organisation rather than a lady BUT it probably won't surprise you to know that the brain power behind ToyLikeMe is indeed female. In response to the total lack of diff:ability represented in children's toys, ToyLikeMe are on a mission to make sure that the toy industry becomes more inclusive. On their Twitter you will find teddies with cochlear implants, Barbies with prosthetic limbs and plenty of heart warming tales to go with it.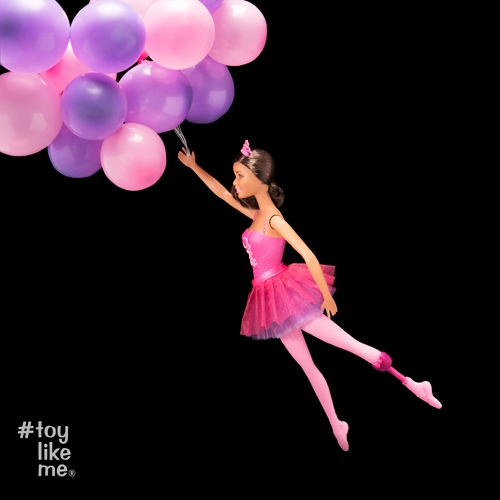 7)     Sarah in Wonderland - @WonderlandBlogs 
A blog about disability, beauty and lifestyle? What's not to love?! Sarah's twitter is a lovely combination of make up reviews and honest thoughts on life with chronic illness. Recently, Sarah made a wonderful appearance in a BBC Three video entitled "Things Not To Say To Somebody Who Uses a Wheelchair", which is well worth a watch and can be found on her Twitter.
8)     Liability Magazine - @liabilitymag 
Whilst glossy magazines are my guilty pleasure, I'm sure I'm not alone in thinking they fail to represent disabled women or provide any real sustenance (apart from all that great advice on how to please your man…) cue Liability Magazine, an online magazine written by a group of fabulous women all with one thing in common – a disability. So this is sort of a bonus feature on the list, as you get LOTS of lovely ladies for the price of one.
9)     Katherine Newstead - @SciPhiKat 
Co-founder of The Everyday Ableism Project Katherine is well worth a follow for her tweets about important issues faced by disabled people every damn day. @everydayableism is an open discussion for all aspects of disability, illness and mental health from relationships to inaccessible hotel rooms so it's a great place to share experiences and find support.
10)  Mary Russell - @MarySoDateable 
You may well recognise Mary from the time she appeared on The Undateables and stole the nation's heart. Since then she has been on a mission to make fashion accessible for all, so she is worth following to keep up to date with the diversification of the fashion industry. Plus, she's a keen cyclist so her Twitter may even motivate you to get on your bike this coming spring.
Do you have any 'must follow' ladies to share? Which women inspire you? Let us know your favourite twitter, instagram and facebook people to follow.
Comments
Brightness
Categories
12K

Talk about your situation

21.2K

Talk about money

4K

Talk about your impairment