Home
›
Scope's online community
PIP, DLA and AA
PIP Tribunal decision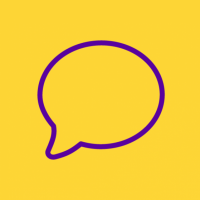 Matilda
Member
Posts: 2,616
Disability Gamechanger
Had my Hearing today and have been awarded enhanced daily living and enhanced mobility; indefinite award.

Tips?   Have your wits about you and be prepared for a grilling; and have thorough medical evidence even if it's not recent.

The only medical evidence I had was the DWP doctor's report and my GP's report from 1998 (both very thorough) when I was awarded DLA highest rates both components indefinitely.

The other two tribunal members weren't too bad - but the doctor asked some probing questions.  Asked for how long I could walk (time).  The Atos assessor asked that, too.  Although of course PIP points are supposed to be awarded for distance, not time (or so I thought).

Doc also asked how did I know I could only walk 20 yards?  Had I ever measured it?  I replied no, it was an estimate based on experience of distances.

The judge, doctor (as well as the Atos assessor) all seemed to think that ability to drive indicates a low level of disability.  Which is nonsense.  What's the point of Motability, then?  And many disabled people would be housebound without a car.  

I only take two, maybe three, round trips of 12 miles or less a week; I find driving long distances tiring.  I wouldn't advise any claimant to state that they do a lot of driving, especially longer distances.