Our fantastic Community Champions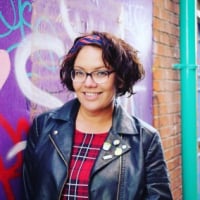 Sam_Alumni
Scope alumni
Posts: 7,676
Disability Gamechanger
We have a team of volunteers called Community Champions who help the community team who volunteer their time, experience and expertise to keep this place a safe, friendly and useful place for disabled people and their families and carers.  
As it is Volunteers Week, we wanted to celebrate these brilliant folk and let you know who they are and a little about themselves.
@Blue Frog
 has been on the community since 2014 and is a great help to so many, she is a parent to a little girl.
@Jgeek has Cerebral Palsy and as well as being a wonderful community champion, she has also written some guest posts for us about applying for jobs, job interviews and what was the best year to be born.


@htlcy lives with right-sided spastic hemi and a spinal curvature and wrote us a great guest post about why we shouldn't compare mental and physical illnesses.


@speedincaesar is a dad with Cerebral Palsy and is passionate about disabled people accessing good quality higher education.


@Noah has Cerebral Palsy and a visual impairment, he says "I'm part of the Scope Community because I believe so much can be learned by sharing knowledge and first hand experience, I also hope, by contributing to discussions, it will enable others to have greater opportunities and a better quality of life."


@Zec Richardson  has chronic fatigue in 1997 and complex regional pain syndrome. He is a wheelchair user, family man, blogger and ley minister.


@bam is our Community Champion from over the pond! He has MS and short term memory problems and has been a real support to so many of our members.

@Ajk110  is from Kent and is blind, he currently works for Wellcome Trust providing disability and access consultancy. 


@mossycow lives with chronic pain, she is a music teacher and mum to her 9 year old daughter, she is a great asset to our community.


@Stayce has right sided hemiplegia and has been a member here since 2015, we really appreciate all the support she gives to our members.


@iza lives with trigeminal neurophatic facial pain, she lives in London and joined the Community Champion team this year.


@CaderMac works in the fundraising team at a charity called Challengers, that specialise in inclusive play and leisure opportunities for local disabled children and young people. She says "Although I am not disabled, I feel that I do have an understanding of the issues faced by both disabled people and their parents and carers, through both my personal and professional experiences."


@Rainbow_wheelz16 is a full time wheelchair user with CP, and a wide range of knowledge concerning disability issues, SEN and speech, language and communication needs.


@DannyBoy2541 lives with Cerebral Palsy and Epilepsy, he recently joined us as a Community Champion and has been a great support.


@Geoark is our newest community champion and was previously a parent governor with responsibility for SEN.  He is also a parent to his daughter who has a diagnosis of Aspergers.


So there we go, our brilliant team of Community Champions, I am sure you will have seen them around the community, so please take the time to say hi and thank them for their great voluntary work.

If you are interested in becoming a Community Champion, or would like to find out more, then please email us at [email protected] 
Scope
Senior online community officer
Comments
Brightness
Categories
12K

Talk about your situation

21.3K

Talk about money

4K

Talk about your impairment