Home
›
Scope's online community
PIP, DLA and AA
Nearing 65. Worried about PIP Claim and Attendance Allowance - Need Prayers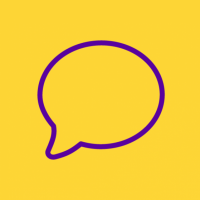 oldbessie
Member
Posts: 6
Listener
Well, here we go. After a lifetime of hard work, I was ill health retired a few years ago. I was eventually awarded D.L.A indefinitely. As my conditions have changed, I notified the D.W.P, and was advised to put in a claim for P.I.P, rather than wait for my invitation to do so. I was going to do this anyway, as I had heard on the grapevine that as I was coming up to 65, people like me would not be eligible to claim for P.I.P, and would have to apply for attendance allowance instead.I now see from the Governments own website that this is true. If you are 65 or over when claiming, regardless of wether you are already on D.L.A, your claim for P.I.P was to be treated as a new claim, (rather that a transfer)  and it will automatically transfer to a claim for attendance allowance----making sure that many people will automatically lose out.
I am hoping because my claim is in 3 months prior to my 65th birthday, I will be OK. So, prayers please that my claim goes OK. I am worried sick of course, because this makes up a vital part of my income.
Even worse of course, I had had to wait a couple of extra years to get my retirement pension. Last year, when they  changed the pension rate, my basic pension was reduced from 149 pounds to 122! And they only pay my earnings related pre 1997!