Home
›
Scope's online community
What benefits am I entitled to?
Face2Face making changes to how your disability effects you form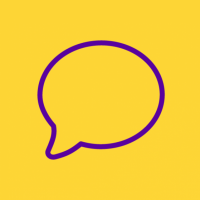 Jupiter
Member
Posts: 1
Listener
Hello All,
Quick question I did not have much time to complete my PIP2 form and when I went to my face-to-face appointment when speaking with the health professional I made points on each of the questions especially moving around
- I made more clear what I was trying to say on my pip2 form
- Made reference to points and qunatified what I meant when saying how much it effected me e.g. when doing this type of task or activity
- Made it more clear that it is the majority of the time rather then percentage 
- mentioned that if I know I have something important to do such as a wedding I will prepare myself for that event by resting and increasing medication as advised by doctor
I am just wondering as I did this as part of the process and the health professional was typing away do I need to update my form?
Its not a change of my disability but just being more clear/transparent on how it impacts my life.
I have now received both enhanced parts so it just makes me worry, on the letter it refers to giving me these benefits based on medical evidence and just mentions my description of a typical day to the assessor listing my pip2 form last.
Am not sure how much honest I could be other then keeping a journal everyday for 12 months or more.
Thanks
Jo