Home
›
Scope's online community
Archived
›
Ask a benefits adviser [CLOSED]
claiming JSA with a child that has difficulities.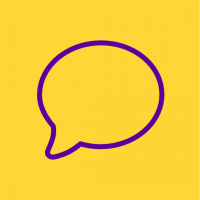 helpneeded
Member
Posts: 3
Listener
I am about to be made redundant from my part time job, my job allows me to take and collect son from school.

Will JSA force me to look for/take a full time job? This will not be possible in my situation my Son has ADHA and is awaiting an assessment for ASD.

Is there anything that can be done to enable me to find work that allows me to take son to and collect from school still? He will not go to paid childcare, if forced to do this it will have a really detrimental effect on his mental health and well being.

Sometimes for reasons only known to himself he refuses to go do school/move when this happens it will be impossible for me to make a JSA appointment if it happens at that time, would I be sanctioned for this, or will it be classed as a valid reason?

He very often has complete meltdowns after school throwing furniture etc, he is not safe to be left alone in the house, will the JC understand this?

I have time before I will be in this situation I am looking to see if I have any additional rights/leniency when claiming JSA?

I do not claim DLA for my son, I don't think I would get it as I from what I understand they obtain 'evidence' from his school, who have always said there are no issues as he is quiet, shy and keep himself to himself, he tries so hard to fit and and not stand out all day then at home he just needs to 'let go' . Would it help my situation with JSA if I did try for DLA? is it even possible to get without support from the school? I don't really want to apply for it but if it will help protect me whilst on JSA I will.

I am a single mum if that makes any difference. As a side point does my own health and well being come into this situation? with my current work hours I get half to one hour a day child/work free, if I have to work all the school hours personally I will struggle with only ever being at work or looking after son (he needs more looking after than other children of his age) it would ok if he slept and I got a break in the evening but due to his ADHD he goes to sleep well after 12 every night.

Sorry for the first long post, thanks in advance for any help.