Home
›
Scope's online community
News and opportunities
Blind man told to leave shop as owner said he was 'extremely offended' by his guide dog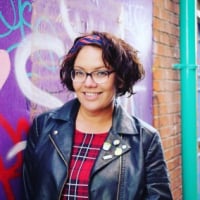 Sam_Alumni
Scope alumni
Posts: 7,731
Disability Gamechanger
"He had no right coming in to my store with his dog. He should have asked me or my wife for help finding what he wanted because, as a blind man, he is incapable of doing it for himself.

Dogs can't talk. The dog could not have told him where he can find certain products, so there is no need for the dog to be in my shop. I have a big sign at the front of the shop which says we do not allow any dogs under any circumstances.

Dogs are dogs and they do dreadful things, and I will never allow dogs in my shop because myself and my customers are extremely offended by them."
This was the response of a shop owner to a man in Gwynedd who has a sight impairment and a guide dog.  
The Daily Post reports that Andy Terry, who has been registered blind for 16 years was asked by Fairbourne Mini Mart owner Robert North to get out of the store as dogs were not allowed.
Mr Terry said:
"I informed him that my dog was a guide dog as I am registered blind, but he didn't care and he insisted that we leave.

I made it clear that he was discriminating against me, and explained that I am legally entitled to go anywhere that is open to the public with my dog.

I rely heavily on my dog to get me places safely, so I take it very personally when someone is offensive towards her."
Have you been discriminated against due to your disability? How do you deal with discrimination? Let us know your experiences.
Scope
Senior online community officer