Home
›
Scope's online community
What benefits am I entitled to?
ATOS Lies on Assessment Report-a question please.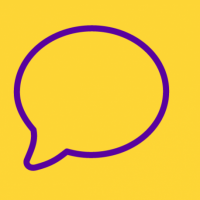 wildlife
Member
Posts: 1,314
Pioneering
Scope Advisors,
I have now exhausted the ATOS complaints procedure and my Complaint has been sent to ICE.
In the meantime I have made a Subject Access Request to ATOS who sent it to DWP after providing their own Data and having to comply within 40 days by law DWP have sent me a huge pile of paperwork which contains everything appertaining to my PIP claim including many things we don't normally get to see. I could have left it there but the thought came to me that it doesn't just include factual correct information but things that aren't true. Having told ICO about this they say that they will also investigate anything these "lies" providing I have first given ATOS the opportunity to change them which I have. ICO have a Health Specialist of their own who will take on this task as it involves me sending Medical Records. I even have the harm factor in place having had to call an ambulance after receiving my assessor's report.  
 My question is does the following section of the Data Protection Act apply in respect of how ATOS or DWP handle and use our personal data. Could they argue they need to use their own incorrect statements to proceed and complete any contract have with them or carry out their legal obligation. Please can you advise me before I take this any further or if you have any opinions as to how ATOS/DWP may react or riggle out of having to alter the relevant documents.      


Stopping your information being used
The Data Protection Act gives you the right to ask an organisation not to hold or use information about you that causes you substantial unwarranted damage or distress. 

If you do this, the organisation has 21 days to respond to your request, and can refuse only if the information that it holds about you is:

• necessary to agree or carrying out a contract which you have entered into
• necessary to carry out any legal obligation that applies to the organisation
• necessary to protect your vital interests
If you think that an organisation has breached the Data Protection Act then under Section 42 of the Data Protection Act you can make a complaint to the ICO