Home
›
Scope's online community
PIP, DLA and AA
No face to face assessment for P.I.P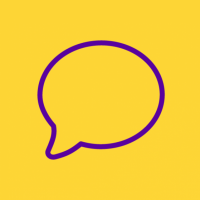 Lu83
Member
Posts: 3
Listener
Hello,
I apologise in advance for spelling, grammar and just making sense. Not sure how much of my health situation I need to put here so it doesn't become a tmi but enough to get some understanding.
Anyway Im in need of
advice
with my P.i.P. 
I had requested a
Home Visit 
as I had been in too much pain and having mobility problems.
Instead of arranging for the home visit, they made their decision through my old DLA, and P.I.P questionnaire ( and what medical report they got).
I was awarded
Enhanced
 rate on
Mobility
 as I am an amputee that is using a wheelchair.
They however gave me
Standard
 rate for the
Daily Living 
section.
So I requested the
Mandatory Reconsideration 
notice, stating that I had no face to face assessment and would rather they come and see my situation.
And picked 3 sections for them to recheck.
For the
MR 
I had pointed out 3 sections:
Washing&Bathing
,
Managing toilet needs/incontinence
and
Dressing and undressing
, needed to be looked at again.
W&B awarded: 3/8
MtN/Incontinence awarded: 2/8 
Dressing/Undressing awarded: 2/8
However nothing was changed and they stuck with their previous descriptor decided.
I have had a hemipelvictomy (right side) and have suffered multiple operations to help with incontinence. 
I have a carer coming 3 times a day to help me along with my mother who cares for me.
(Anyone needing a carer coming in would know how the social workers come to assess your needs face to face and there's no nonsense with them)
Even though I have a supra pubic catheter that is changed monthly by district nurses (blockage/infections/leaks)  and using pads.
I don't know the logic in being awarded that low for the incontinence section. 
I've stated I have aids to help when possible (closmat toilet/shower wheelchair).
They believe as I have
no upper limbs restrictions
that I'm abled to do all those which they rewarded those scores to. Even handling a catheter.
Except as I am missing a hip on one side and have a catheter there.... It's difficult to sit, let alone wiggle about when getting dressed or washing.
I answered honestly thinking back on days when I could, and for most part I like to be independent and able, even if I do it.. Come night or next day, I'm on morphine and tramadol.
I don't know how else to proof to them other than they coming over to see me and my 'aid' usefulness.
Those aid are there when I
can
use it and it's with the
help of another
.
I really don't know how to word or proof that it's not just that I am an amputee and someone with incontinence. The pains, discomforts, infections, side effects and the mental strain.
 I doubt my GP or Consultant letters show the difficulties I face.  I even don't mind their own Doctors examining me.
Just writing here I am shaking and feel embarrassed. (Deleted 3 times and been writing for 3hrs)
Even offline I don't make a fuss or speak out. I blankout when on the phone, not able to keep arguing if needs, usually ask someone to do the phone calls. Or remind me of things and help when out. None of that matters to them. 
So any advice will help. 
About Tribunal and what I should state. 
Were they wrong to not allow a home visit/face to face.
What kind of other evidence should I have.
I don't know about going there and if I do what if they (dwp) say I am capable of travelling or sitting for long. So I have no grounds to request home visit.
 But if I don't go then they won't see me, and my unavoidable disability and pain that they seem to minimise. 
Sorry I really don't know who to talk with about all this.
Thank you for reading this.