Let's talk about sex... and disability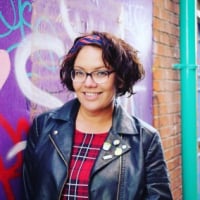 Sam_Alumni
Scope alumni
Posts: 7,676
Disability Gamechanger
Today's guest post comes from a member of the community who wishes to not share their name.  The post contains adult themes and frank discussion about sex so may not be appropriate for some members and younger people.
I am a member of the Scope community but I hope you will forgive me not introducing myself. I want to be able to talk frankly about sex so I am writing anonymously.
I am not a expert in sex. To be honest... who is? So many factors of life and love can change how sex works out, or sometimes, how sex doesn't work out.  It's an important part of life yet rarely discussed frankly. Often it feels like society doesn't  believe that those who identify as disabled are even having sex so no wonder it can be so difficult to broach with friends, doctors, carers etc.
About 5 years ago I became a wheelchair user after problems with chronic pain and weakness in my arms and neck began to affect my back. As you have probably experienced, this effects all areas of life but as we find ways of managing, gain tools, technology and the experiences of others, life gradually becomes less difficult.
I was very lucky that I have had access to counselling and guidance through my pain clinic with Jane. This helped me and my long term partner start to learn how to cope with the changes and the loss we have been through.
Because for some, including me, becoming disabled starts out being about loss. I lost my career I spent years studying for and dreaming about. Lost mobility and independence, lost any chance of a tidy house, lost anything that couldn't be accessed by wheelchair!  I gained 'The Pain' which, like an unwanted pet, constantly needed to be attended too, fed with pain killers, exercised and given attention when all you want to do is anything else.  And it felt for a while, like I lost my ability to be a wife.  If I can't walk how can I have sex? My hands don't work well,  medication makes me tired, stupid and queezy sometimes, and we're both tired from being up in the night... I unspectacular you know exactly what I mean.
One session with Jane at the pain clinic was about sex and it opened my eyes. Our sex life requiring the same work, tools and perhaps technology that other areas of our life needed to feel 'normal ' again. So we've been working hard to use what she passed and build on it in hope that sex can become more positive, more loving than frustrating and more fun!
So, I've put together some of the things that I think can help. Whether you have a  partner of any gender, or are single and like to mingle, or enjoying your sexuality by yourself. It's all good! We all have things and experiences that make us feel good, turn us on and we all have challenges and barriers to those experiences. I feel it's all about reducing barriers as much as possible and increasing what gives us pleasure!
Our expectations of sex
Often what we see and hear about sex through film, porn, stuff our friends dare share either us..... Is not the reality of sex. Having spontaneous, vigorous, acrobatic sex for hours is no longer my body's idea of fun. But that does not mean our expectations must be lowered! Sex can still be passionate, naughty love making to be relished! But when our bodies change we must accept life changes including how we have sex.
Planning for good sex
Is there a time of day when you feel at your best? Can you grab this time and allow yourself to use it for time together (or alone) for sex. This is difficult to work round work, partner's work, children, etc. Because energy and time become even more precious. Perhaps sex is less regular but better because you give some of this valuable time to it. Personally my husband works shifts and we plan a bed morning every time that shift comes round. No pressure, but we look forward to this relaxed time when hopefully I am feeling better than in the evening or early morning.
Medication
Pain relief and other medication is a blessing and it's side effects are a curse. Tiredness, sickness, lowering libido are caused by so many medications... But pain relief is important for sex. There are times during the medication cycles that I have better pain relief and lower side effects, so I use this knowledge to our advantage.
Place and space
Where you feel most comfortable and confident is where you will have your best sex. Be open minded! Bed is comfy! But so too are wheelchairs, the sofa, a wet room etc etc... Use cushions, rolled up towels, a carer to help you get as comfortable as possible and work creatively with your partner so that pain is reduced.  We reckon we have much more variety now compared to when I was more able bodied.
Sex is anything you want it to be
Because 'having sex' does not need to mean penetration. It can mean anything you want! Touch, see, smell and taste every part! If you don't like it, say so and don't do it again, if you do like it, do it more! Mutual masturbation is having sex, and can be fantastic sex! Using hands may be difficult so try using the rest of your body or toys and props instead.
Think about the senses
You have a bit of time along with your partner or yourself. Indulge your senses.  Listen to music or anything else you fancy, wear clothes than feel comfortable or make it warm enough to wear nothing, enjoy using products whose smell remind you of good sexy times together, and if you can, keep the lights on as you are the most sexiest thing your partner can imagine looking at. 
Sexual aids are easy and discreet to buy online
These can inspire or physically help in sexual arousal and activity. Lubrication can be effected by conditions and medication, age, menstrual cycle etc and this can also be bought to use. I have found olive oil and coconut oil very useful as they are safe and gentle on skin, mouths and genitals. Also, very cheap and don't need to be so well hidden. What ever you use do a small patch test first.
Talking
Being emotionally comfortable is as important as being physically comfortable. This is what I found the hardest to begin with. Talk about planning for sex, talk about what you do and don't like, talk about what's going well and what you need to change. Turn planning for good sex into a turn on for good sex. Be open to things going wrong and it not being a bigger deal than it is. Just because you have set time aside, put all this effort into preparing for sex, doesn't guarantee a mind blowing time together. But hopefully some mistakes can be laughed at, and all mistakes can be learnt from.  good sex can also
More talking 
Fantasy is the best tool as a disabled person having sex. In fantasy we can be anyone and do anything! What we want to do in fantasy does not mean we want to do it for real... So.... In fantasy a third person is allowed, we can change genders, we can go and do anything..... It also means that the brain does a lot of the foreplay for us who have less stamina. It also means if our partner can give more than we can, we can use talking to give back.
It's not all about us
Something Jane taught me was not to blame pain and disability for everything. There are other factors put there. For example a few years ago we were having real trouble with sex as my husband just was not reacting in his trousers how he always had before on top of everything else. I assumed I was just not as attractive, I've put on weight, I wasn't able to do what I used to do in terms of foreplay..... It took us ages to talk about it. Things were bad. Until we noticed other changes in him and he went to the GP. Turned out he had rock bottom levels of testosterone and is a type 2 diabetic. After he had help and medication this has all improved. It wasn't all about me!
I started by saying I'm not an expert and I'm certainly not an expert in your condition, your relationship and your unique sexuality and sex life. You are that expert, and your sex life deserves your time and energy, even when it feels like you have none left. Not easy! But an investment that can be very rewarding for yourself, your relationships and your physical and mental health. Definitely worth talking about!
Scope
Senior online community officer
Comments
Brightness
Categories
12K

Talk about your situation

21.2K

Talk about money

4K

Talk about your impairment