Home
›
Scope's online community
PIP, DLA and AA
Assessor's lies-ICO want to hear from you !!!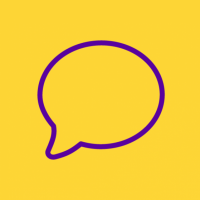 wildlife
Member
Posts: 1,314
Pioneering
Hi Everyone, As some of you may know I have been through the ATOS complaint's procedure with no result except a complete denial of any wrong doing on the part of my assessor. Not prepared to accept this I have transferred my complaint to ICE the Independent Complaints Examiner. I've been told by them that they are snowed under with similar complaints and it will  be August 2018 from February 2017 before they get around to investigating mine. So, on advice from one of the Benefit Advisors on this forum I decided to try and use the Data Protection Act to bring a case against ATOS for all the false statements made about be on my assessment report. I rang them and it sounded straight forward that I would be allocated a case worker who would decide whether any Personal Data held and used about me by, not only ATOS, but DWP to whom our reports are sent was incorrect and as a result this would have to be deleted or altered as necessary. I have now been given a case worker who has emailed me asking for more evidence which I will now provide but also saying that ICO who regulate the Data Protection Act cannot investigate every case given to them. So to use their time to best advantage they take an overall view of all complaints given to them and deal with organizations who have the most made about them. As we all know this has to include ATOS and Capita who are currently getting away with the most blatant lies about claimants.
                   I am posting this to ask as many of you as possible to contact ICO with information about lies that were written about you on your assessment report. Please don't include what was said at the assessment as this is just your word against your assessor's but only facts that you can later prove to be false with documentary evidence. For example if you assessor said your eye sight was perfect and you are registered blind or partially sighted then ICO want to hear from you.
                   I will give you contact details by editing this post and all I ask is for you to support me in sending ICO an email with a brief outline of what information was incorrect on your PIP/ESA report. If enough of us get together we CAN change this corruption being used against us day on day. Feel free to ask for help...