Home
›
Scope's online community
News and opportunities
Hi, my name is adriantesq!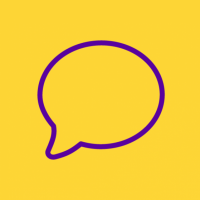 adriantesq
Member
Posts: 4
Listener
I was the last chief instructor of the County Surveyors Society of the UK and Commonwealth. It's possible you have never heard of it. So let me help you there. It was a secret, royal society, set up by William the Conqueror, to take care of his family members in England, as his job as Duke of Normandy required him to govern Normandy and defend France from all comers, and it was so effective that it was maintained by every monarch of England and Wales, until the UN wanted us all removed from public office, as they had declared us all legally incompetent by virtue of having what they called Asperger's Syndrome. It had never been called that before, except by a Lorna Wing in a scientific paper in 1981. Asperger had called it autistic psychopathy, and she didn't like that, as her daughter's peers at school called her daughter a psychopathic retard. I was called it also when I was at Grammar school, but it gave me freedom from bullies who realized I was mad enough to rip their throats out with my teeth, if they riled me. So we wound the society up in 1997 but couldn't lawfully say anything about it until 25 years had elapsed from the Official Secrets Act 1989, which meant 2014. The thing is he had the autism or autistic spectrum disorder now called Asperger's Syndrome, as did all his family, which was why he needed a society to look after them in England, and in Wales, after he conquered it, too, due to a vulnerability to killing themselves in times of stress, one way or another, by reckless endangerment. So that was what I taught as the chief instructor in the main, as well as all the other Jack of all Trades arts and sciences we called County Surveying. I was asked to continue coaching and counselling the former members I knew to be vulnerable, and I did it by internet chat, initially, but lost three computers to hackers who did not want me saving these people's lives, so I started using Question and Answers websites, but I was banned from them when they got complaints from advertisers that I was for offering services free when they were charging $35 for inferior and less effective services. So, now I rely on books and blogs I write. My first set of boots, a trilogy and compendium of my life and works, to save me having to explain them to every new client who came to me, went viral in the UK and Globally, so Arianna Huffington, the then editor in chief of The Huffington Post, invited me to have a voice on her newspaper, which I did, and received many invitations to write blogs and / or record audio / video broadcasts, about my life and works, with Infantile Autism and adult Asperger's Syndrome. That was immensely successful, and at the last head count, a couple of months ago, I was told I had more readers, listeners, and viewers, than exist on the planet, as some have more that one social media account. The internet is an extraordinary virtual place, and I'm glad I've been using it since I had to go 'public' in 1997, as all my clients left government work, so they couldn't use the government's secure intranet service, as we had done since I started coaching and counselling. I'm just about talked out now. If you or any other member of this we site needs my help, please get in touch with me. I don't know the rules of this website yet, and don't want to get banned out of hand as has happened on Yahoo and Quorum, and some other Q&A websites, who are only interested in attracting advertisers, and not in getting the best help for their members at the least cost to them. I'm hoping Scope is not one of those types of sites. I appreciate the importance of income, but I run a non-profit organisation purely for auties and aspies and hope you do too. If so you and I will have a long and fruitful association.
David Adrian Thomas, Esq., M.C.I.H.T., Sole Proprietor, Chief Executive Officer, and Managing Director, of 'County Surveyors Society International Limited', registered as a non-profit business organization, Company Number 9109244 given at Companies House, Cardiff, on 1st July 2014.