Home
›
Scope's online community
What benefits am I entitled to?
Oh no letter ..oh dear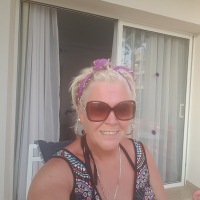 cathie
Member
Posts: 143
Courageous
It turns out the marathon letter hunt didn't go that way at all both letters did say rearranging  so followed instutions on letter to call number SHD I want to know more so I did  i was told not to attend   as two or three days from now pip set up face to face in deptford  any way after that Scottish man abusing me getting so mad stormed off with out making new appointment  not sure I would have gone but aftee that abuse no way am I putting my self in that position informed   d w p .. who told me to try to make another appointment .in other words didn't hear a word I said mean time I got two letters to attend  work related interview with lady called Nicola today 3.55 .No it's not the case your talking rubbish nothing been decides yet can't possible be Nothing On comp . Question do i try to attend aftee being told this or should I take heed and not go ..hmmmm as for letter she knew all along it was done via phone  but said find letter.benifitts been stopped.  What a blood shambles all of it ii don't know who's who d.w.p.e.s.a.pi.p  she claims they don't talk  hmmmm specials in the community or just incompitance.  I for one am f.ed with it all may be they just get there points or kicks for the day playing with people that don't remember five mins ago let alone weeks ago . Tickles there fancy .who knows 

Only me .. cathie..