Home
›
Scope's online community
Mental health issues
Isolation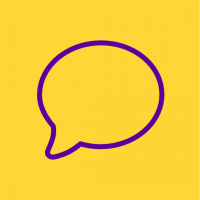 monicaxox
Member
Posts: 3
Listener
I rather enjoy the isolation at Xmas, as much guilt as I feel for saying that.
I was on antibiotics this year so I couldn't go to my parents as they're both in their 70s and my mum had just got out of hospital so I was very scared to give them the infection I had.
I don't even put up a tree or a card, it's so cliché the depressed chick with no kids who hates Xmas and I think that's part of the reason, I do think it's mainly for the kids and it just reminds me of not having any, also so much guilt about that as my parents would be ace grandparents, makes me emotional. 
So maybe for some reasons that I need to have a look at I enjoyed being at my own home just as any other day.
Saying that I feel awful for people who are alone and it's not through choice or that they enjoy being alone. Christmas is an emotional time and I feel so much for elderly, the advert makes me cry it's a hard time of year for so many and more resources should be used. Our elders fought n died for us and we leave them on their own when all they could need is a hello, a smile or can I help?
I'm not saying we need to go out and make friends with elderly just that more needs to be done n not just foe elderly anyone who struggles through Xmas.