Guest post: Being a mummy with ME
I'm Alison, I'm in my (very late!) 30s and I have a debilitating chronic illness called M.E (myalgic encephalomyelitis). I am a mummy to an almost 9 year old beautiful little girl and I write a blog about it at www.beingamummywithme.blogspot.co.uk

I used to live a completely "normal" life. I had a good job as a lawyer, a busy social life and I went to the gym a few times each week. Everything changed when my friend passed away from cancer age 25 and the trauma of it affected me quite badly. I went on holiday a couple of months later and needed to take malaria tablets which made me feel awful. I was never right after that and after many trips to and back from the doctors I was diagnosed with M.E in March 2003.
M.E is a horrible condition and I have very little energy, permanent fatigue and pain as well as various other symptoms.  It affects my memory and concentration, I have muscle weakness and problems sleeping to name a few. My mobility is rubbish now and I can't walk much so need to use a wheelchair or a mobility scooter.  I also suffer really bad payback from anything that I do.


After being diagnosed I didn't really understand it and I also didn't want to accept how much it was affecting me. I kept pushing myself to continue working until I pretty much collapsed and ended up on long term sick and then eventually the decision was made that I could no longer work.

Fast forward several horrible years of being extremely poorly and housebound and I had got to a slightly better place with my health. I had my daughter in March 2009 which brought on a huge relapse and I've never been great since. It affects things daily but I adore my girlie and wouldn't change things for the world.

It has obviously made things more difficult  but I am lucky that my husband is good and we have a lot of support from family and carers.  I suffer lots of mum guilt about not being able to do certain things. We spend a lot of time doing stuff together in the house and as she's got older she's like my little best friend.


About a year ago she got upset one day and out of the blue told me that it wasn't fair that we couldn't do things like her friends did with their mums. Cue major mummy guilt and having to choke back the tears. Instead of letting on how upset I was too, I suggested we came up with a plan and to think of things we could do together both in and out the house when I felt up to it.

We sat down and made a list and thought of various fun (low energy) things. Just us. Girlie time. Stuff like pottery painting, going for a hot chocolate, going out for lunch together, going to have our nails painted, having pamper sessions with facemasks, doing each other's nails, crafts (which we do a lot of anyway!), watching films & snuggling under a blanket, baking cakes. She also suggested going for a walk (Or in my case a drive in my scooter!) round the block or to the shop to buy chocolate!!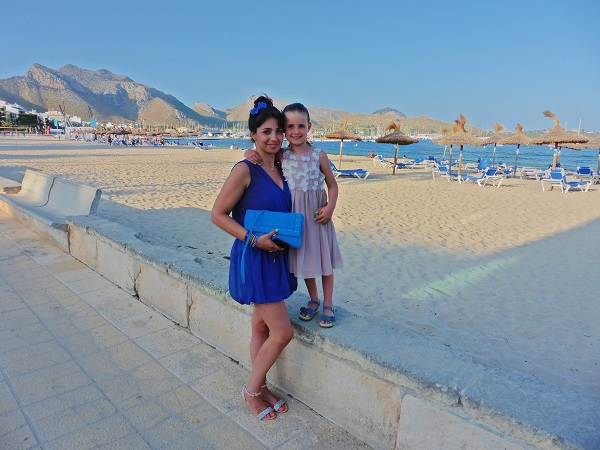 She was really happy and we decided there and then to book in for pottery painting that weekend. It was lovely and relaxed and spending quality time with her is priceless.

I am not always well enough to do things and she understands I sometimes need to stay in bed. She's lucky that her daddy takes her lots of places so she doesn't miss out in that respect. We spend a lot of time laughing.. She is hilarious and funny without trying and she is the best medicine!

We cope the best we can and as much as I wish things weren't like this, it's made me appreciate the small things so much more.

I am always up for new ideas of stuff to do so is there anything you can recommend that would be good for us both to enjoy?

Comments
Brightness
Categories
11.6K

Talk about your situation

19.9K

Talk about money

3.7K

Talk about your impairment