Home
›
Scope's online community
PIP, DLA and AA
Recently won my appeal, now DWP have sent back to judges for an amendment...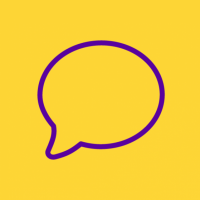 YuffieG
Member
Posts: 10
Connected
hey, I'm hoping that someone will be able to answer my query because I've become quite anxious about it and don't seem to be getting much help from DWP. Last week I attended my tribunal appeal and won - I got awarded standard daily living compononent but lost on mobility though I suspect that may change in the near future as my mobility is getting worse. Anyway, I phoned up Income Support today regarding disability premiums and asked for advice on what I needed to do regarding that once I'd received my backdated pay. The person I spoke to happened to formerly work in DWP and said that she would look at how it was processing as she was still able to log in to their database. This is where I've got confused. She told me a letter had been sent out (I'm pretty sure she said to me) and that it didn't look like they were going to ask for a statement of reason but they were asking the judge to make an amendment on the date I should be paid from. When I won they told me I would be backdated from January 30th 2017 but DWP are asking them to change it to 3rd November 2016 (date I put my claim in) which I thought was good news from me. She advised me to ring up the DWP to find out when they would be making my first payment. Well when I phoned them up they told me that no letter had been sent to me, but they had written to the judge regarding the date being wrong and needed changing and that they could not action until they heard back from the judge. Now I'm really confused and worried, I did ask if they were considering a SOR and they said it didn't look like it at present but they may still ask for one. Why would they ask for this amendment to back pay me to an earlier time and then ask for an SOR? Is an SOR likely to happen at this point? I'm so stressed out about it all that I'm in constant pain (I suffer from fibromyalgia, osteo arthritis, anxiety and depression) I just really want to get it sorted but feel that DWP are going to drag this out for even longer. Please, is anyone able to offer some reassurance and advice?

PS: sorry for waffling, I tend to do that when I get real anxious.