Home
›
Scope's online community
Employment and Support Allowance (ESA)
Failed ESA medical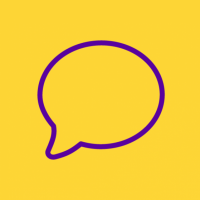 poppyred
Member
Posts: 15
Listener
Just been told I failed my ESA medical today and that my benefits will stop from today, including help with mortgage. (I have put in for a reconsideration) but told I will need to apply for JSA and start a claim all over again.
I am 61 with MH problems (well documented) as well as high blood pressure and other ailments that go with age (I have not worked for a long time) but only been claiming benefits for about 7 years). I am so scared I have no family to help or turn to, so facing this ALL alone I am at my wits end.
Someone on the claims line suggested that IF I could wait for the reconsideration before I make a new claim, as the new claim with be for UC, whilst if I wait and win the reconsideration things will go back to as before and any lost money reinstated.
I truly have NO idea what to do for the best outside of wait and see (I was told recons take about 2/4 weeks)...

I know I cannot jump through the hoops of looking for work again, it was that process that put my MH illness into overdrive.

I am going to see my doc to see if he can help with a letter (but they don't normally) I was signed off from the MH team as I would not agree to group therapy classes so basically I have been left to get on with it.