Home
›
Scope's online community
Speech and language
Have to rearrange sentences to say them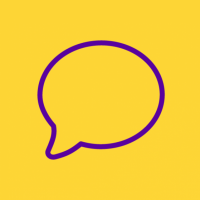 Heather927
Member
Posts: 3
Listener
Hi,

I've been unable to find information out about this online, so hopefully this will help me a bit more. I'm an adult but have been having speech issues my entire life. I talk too quickly and contract words inappropriately, and I tend to mumble even when I'm trying to speak normally. Sometimes I skip words in the sentence I'm trying to say, then either ignore them entirely or put them at the end of the sentence where they're not supposed to be.

I am also sometimes physically incapable of saying a sentence as I wish to, which is the issue I'm asking about now. For example, if I want to say the sentence 'How has your day been?', sometimes I just can't get the words out, not because of a stutter or something, but because they will physically not leave my mouth even though I'm genuinely trying to say them. So I rearrange the sentence ('Has your day been okay?'), and it comes out fine. I don't understand why this happens, and while I can sort of roughly figure out how to deal with my other speech problems (although I've been unsuccessful so far, so advice would still be greatly appreciated), I've no idea where to even start with this, as I can't find anything about it online. 

Many thanks in advance.