Home
›
Scope's online community
PIP, DLA and AA
Trying to claim PIP for anxiety depression OCD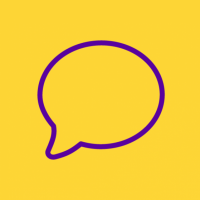 jasmineP94
Member
Posts: 6
Listener
Hi, new here so hope I'm doing this right. 
I am filling in a form to claim PIP for anxiety depression and OCD and after looking at other people's stories and what has been talked about in the news, I'm really worried.
It all started December 2016 I wouldn't eat if I had to go out (which I had to daily for work at the time) I would become highly distressed ext. 
Anyway, after struggling to continue working I was signed off work in July 2017 as it just become to much. I had tried to break my own foot with a concrete slab to try and avoid leaving the house and I was cutting the inside of my elbows. I am always anxious, fearing germs and bacteria which is where my OCD comes in, I wash my hands so much that they are constantly cracked and bleeding and I get through a 500ml bottle of soap within a day, day an a half. I find it difficult to leave the house and can't do it alone as I can't press traffic light buttons extra and because I get so distressed my eye sight gets so blurry and distorted I can't see properly. My diet is severely effected and I have a very limited diet as I don't trust a lot of food. I find it extremely difficult to cope outside my home but in my house I also find it difficult (I have no safe space as I call it where I'm not afraid). If I touch anything I have to wash my hands, I have specific clothes I can wear inside that can't be worn outside, I can't sit even in my own home in a place where other people have sat etc. 
I have a mental health nurse and counselling and see my GP regularly and I'm on Citalopram 30g. I am 23 but I have always worked, and mostly within the NHS in GP surgery's so I'm used to hard work  and long hours, I'm afraid an assessor will see my age and judge me thinking I'm lazy. I really don't have any quality of life, I haven't seen any of my friends in over a year because I just find it so difficult to socialise and be around people due to fears of contamination. My concentration is so bad as I'm always worrying I can't even read which I used to love doing. 
I just wondered if anyone is/has applied for PIPfor these conditions successfully as I'm so afraid I won't get PIP and I'm not sure I can appeal and go throughout tribunal if I have to. 
Any advice would be appreciated.