Home
›
Scope's online community
PIP, DLA and AA
Pip DL1, 7 and 9.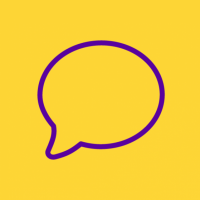 robcarert
Member
Posts: 3
Listener
hello, my wife has recently received her pip assessment report (no award decision as yet, though PA4 indicates 11/10 points)
i am questioning a few things I find incorrect, although on the whole it's reletavely accurate.
activity 1:
my wife needs supervision to prepare or cook a meal, the assessor has relied on the MSE (which as far as I can discern from my memory of the assessment, was not conducted, including concentrating for the entire assessment) and claims of reports of safety issues due to hazard awareness and concentration issues as 'inconsistent' (it's not, the only inconsistency with them is that she has claimed it is.
she has also claimed because she does puzzles (though never asked for how long, if she completes them or how many she does) and that she uses the internet to listen to music, as a demonstration of concentration and cognitive ability?!
as such, she has scored her D, when I believe E is appropriate.
any advice on how to challenge this?
activity 7:
again, "restrictions are not consistent", her restrictions being concentration and severe anxiety,
She states observations showed able to communicate (is one word answers classed as communication?) and declared she has no cognitive impairment? (She has BPD, struggles with concentration, cognition encompasses concentration)
she he has also not taken into account that she was prepared for this assessment, she knew what was coming, who was coming and what they were going to ask (roughly).
she would not reliably or repeatedly be able to do this.
she also says in the box under ''mental state"
"difficulty coping at interview"
"appeared tense"
"poor rapport"
"poor eye contact"
"spoke very little"
"spoke slowly"
"spoke quietly"
"was withdrawn"
"did not require prompting" (had already been encouraged and explained to beforehand by myself)
Activity 9:
this is for me seems to be a straightforward wrong descriptor choice, what do you think? (Image attached)
sorry its its a bit disjointed, doing it on my phone.