Home
›
Scope's online community
PIP, DLA and AA
Do assessors spy on these sites?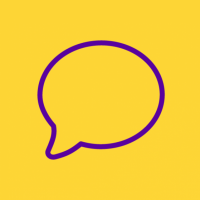 sandyp196
Member
Posts: 140
Pioneering
I need to access these sites but I'm scared as well. OK I do suffer wih paranoia as part of my illness.  I accept that and which is why i am able to ask the question.
The dwp are a source of great anxiety for me. I want to ask advice about a few things but I have also convinced myself that the dwp, atos and capita spy on these sites and perhaps even masquerade as 'genuine' community members. 
How likely do you think this is? Please don't tell me I'm being silly. I can't help it. I just need to find a safe site for myself as I have a feeling I will be facing a battle. 
I wrote about my pip assessment last week and felt I exposed myself as I gave specific details that the assessor couod identify me with. 
Iv been scared to come back here and scared that iv damaged my assessment chances by my cynicism towards the assessor and the fact my dog bit her. 
I just feel so low atm and have done ever since the assessment and about a month before it.