Home
›
Scope's online community
PIP, DLA and AA
Can the DWP block you from speaking to your Case Manager for Mandatory Reconsideration?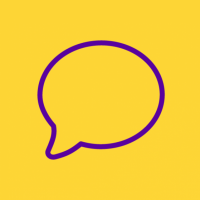 Fight4Justice
Member
Posts: 63
Courageous
I have sent in my MR in writing using the DWP's form here: 
https://www.gov.uk/government/publications/challenge-a-decision-made-by-the-department-for-work-and-pensions-dwp
However, I thought it might be useful to also speak to my Case Manager just to make sure they go through it all. My concern is they won't bother looking at the written information I've sent in properly. And just "rubber stamp" the original PIP award, given by the first Case Manager, which I'm trying to get changed.
I've tried twice now to get through to the Case Manager for my file. Both times I've been told there's "no legal obligation" for the Case Manager to speak to me. They said they would make a note that I wanted to speak to them, but due to how busy they are, it's unlikely they will be able to.
Can anyone more experienced with the MR process, tell me if this is normal? Or are they trying to trick me out of a right I have, to speak to my Case Manager? Everything I want considered is in the written MR form I sent them. So as long as they do their job properly and look through all that evidence, I think it should be fine. However, like I said earlier, I'm worried they won't bother looking at the information I sent in properly.
Based on the 80% unsuccessful MR statistic, I'm guessing it's a long shot anyway.