Home
›
Scope's online community
PIP, DLA and AA
Has anyone had to go back to Capita the week after their PIP assessment?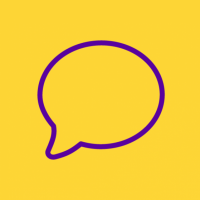 Isisatphilae
Member
Posts: 2
Listener
I had my PIP assessment on the 15th March which I attended and it went on for well over an hour. Capita then sent me a letter a couple of days later stating that I had agreed over the phone to an assessment at short notice, which I ignored as it was complete rubbish. They then rang Friday afternoon (23 March) saying that they hadn't got all the evidence that they needed and I would have to go back ASAP for another appointment. 
I asked what questions they could have possibly failed to ask, given the length of my assessment, and said that I'd never heard of anyone having to go back to have their assessment redone or expanded in this way. They told me that it was quite normal and could I go in the following day (Saturday 24 March) or Monday 26 March, otherwise it would have to be after Easter (not at all a problem as far as I am concerned!) I said couldn't do either at such short notice, and would need to ring them back. 
I've been on disability benefits for over 10 years now and this has never happened to me before, and I've been looking online both at the usual disability websites I look at and also googling more randomly and I have found literally no references at all to this happening to other PIP applicants. I don't know what to make of this, and as I'm sure you will all appreciate (and Capita won't), having to go back in and do it all over again isn't just a nuisance, it's terrifying.

Can anyone tell me if many people do have this experience and it really is 'quite normal' as Capita said and that it's usually because of a straightforward and non-threatening reason, I would be reassured a bit. 

I haven't posted on here (or anywhere actually) before  so sorry if this is too long! 

Best wishes, Sarah