Home
›
Scope's online community
PIP, DLA and AA
Transfer from DLA To PiP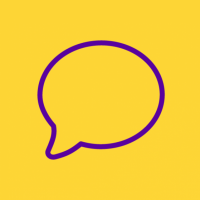 JCTaylor
Member
Posts: 8
Listener
Hi my name is Jannette
Today  at 10.30 this morning Monday 16th April 2018, I had my face to face at my home with PIP.
It has taken me till now to process everything he asked me. Because when he called this morning I was still recovering from medication I had taken prior to going to bed night before. The meds make me drowsy and tired from pain.

I couldn't believe the answer he gave for the reason they come out to you to your home do face to face. when after I said I had sent in all paper work I had regards my medical conditions. Basically the guy said the medical evidence you send them with PiP form you fill in return to them they could be anybodies medical records evidance, that's why come out to check you are that person and medical records evidance are yours, also had to show him my passport as evidence and letter they sent. Also said medical evidence dosent prove or explain how it affects you on daily bases. Even thou the PiP form you fill out asks you how does your condition affect your daily life. By the time guy had finished the interview I was upset and in tears. And still am.

He said it would take more than 4 weeks before I get decision in mean time I would still recieve my DLA. He first has to right up his report based on the face to face interview then sends it up to decision makers who will look at his report upon which they make decision. I'm not holding my breathe because they are not treating everybody fairly they either reduce your money or stop it all together then you have to take it to tribunal to get there decision over turned. 

I hope this helps others to prepare themselves for face to face interviews.