Home
›
Scope's online community
PIP, DLA and AA
Questions before going into a Mandatory PIP reconsideration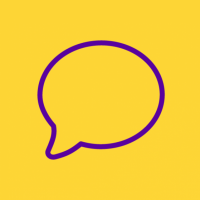 MrDave
Member
Posts: 5
Listener
Hi folks,

Thanks for this great forum, I have some questions, as I am considering to request a mandatory pip reconsideration.

Quick reference to current points awarded- a breakdown of the claimant:
11 points on Daily Living
1. Preparing food | 2
2. Taking nutrition | 0
3. Managing therapy or monitoring a health condition | 1
4. Washing and bathing | 2
5. Managing toilet needs or incontinence | 0
6. Dressing and undressing  | 2
7. Communicating verbally | 0
8. Reading and understanding signs, symbols and words | 0
9. Engaging with other people face to face | 2
10. Making budgeting decisions | 2
==========================================================================
8 points on Mobility
1. Planning and following journeys | 8
2. Moving around | 0

Risks of Mandatory reconsideration:
- When requesting a mandatory reconsideration, I would like to challenge points awarded for Activity 1, 2, 3, 5, 9 and 10. 

Questions regarding a Mandatory reconsideration Strategy:
- If a claimant was to request a mandatory reconsideration, would every single activity be looked upon again? Or just the challenged/disagreed activities by the claimant?  

- Since claimant only needs 1 more point awarded for the higher rate, would it be advised to challenge only activities that have no points awarded, or a low reward? (e.g. 2,3,5, and 9)
Or would it better to challenge all descriptors/activities? 

- Since claimant has already been awarded 11 points, challenging activity 2, 3, 5, and especially activity 9. Would form no risk to this award, because even a lower consideration would still leave claimant with at least 8 points for the Daily Living part.

- The claimant has strong evidence from GP and Health professionals history, that Activity 9, should have been awarded with describer D,  Cannot engage with other people due to such engagement causing either overwhelming psychological distress to the claimant. (Claimant is suffering from PTSD and Acrophobia and Panic Attacks)

- Due to misunderstanding claimant was forced to attend the face-to-face consultation under, high anxiety otherwise would have lost PIP award. (appointment was re-booked, and not requested a home visit in the first rebooking, so booking home assessment was no longer a possibility according to a manager of DWP  / Atos)  This reason being claimant has been awarded descriptor B for activity 9. Instead of the normal descriptor D for severe anxiety and PTSD.

- Also added on top of this, the Claimant has been awarded descriptor E. Cannot undertake any journey because it would cause overwhelming psychological distress to the claimant. for Mobility Question 1. So the award of descriptor B with activity 9 (instead of D) makes it inconsistent with the rest of the claimant's PIP claim.

Question: Would it be advisable if activity 9 has strong evidence attached to the appeal, to only challenge the decision made regarding Activity 9? This will mostly depend on the answer given to the first question I assume of course.

=========================================================================
Questions regarding Mobility
Due to medication usage and the claimant not being- daily active in moving around. Distances of 200 meters would be of great challenge of the claimant. Not only was mentioned that the Claimaint has to stop walking after a short distance of less than 200 meters due to this, Claimant cannot do this unassisted either.
Descriptor B would apply here in our view, Can stand and then move more than 50 meters but no more than 200 meters, either aided or unaided.